---
So, you've chosen to discover the cruise way of life (good choice, Holidaymaker) or you simply want to know how to make sure you soak up every last bit there is to offer on a Carnival Cruise, here are 8 of the finest tips to make your Carnival Cruise utterly epic.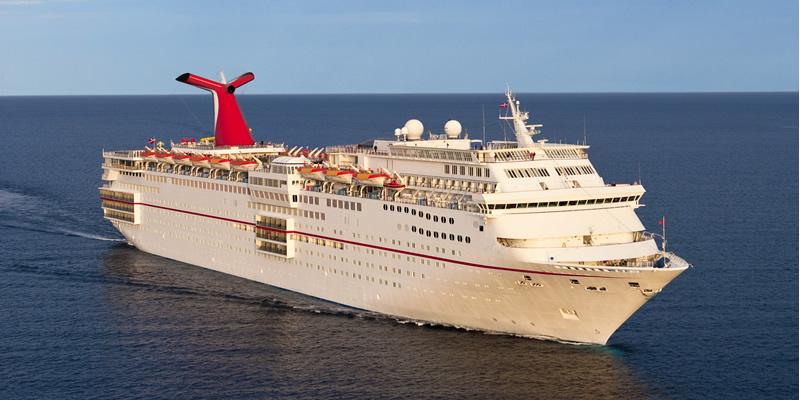 1. Seize the day
If there's a destination on your travels that's got lots to offer or is high on your list to take a closer look, get up bright and early so you can feast on the buffet breakfast and spend as many glorious hours as possible exploring. Remember, while the cruise is in the port you can jump on and off (not literally!) at your leisure, so you can always head back to the cocktail bar early if you're wanting to put your feet up.
2. Discover excursions
Carnival Cruise have a host of excursions personalised to each destination. Take a look at what's on offer so you can get involved. No need to worry about getting from one place to another, they've got all that covered so you can concentrate of getting that postcard photograph to take back home. Snap away.
3. Access all areas
There's a whole ship load of things to do so do them all! Use your fun day at sea to explore all areas so you've made the most of your resort-on-water. Your prime sun-worshipping spot might be just around that sneaky corner.
4. Plan like a ninja
Be getaway savvy and plan ahead. Know where you want to see so you don't miss out. Read those travel books and search for top tips on all of the best spots to feast your eyes on.
5. Soak it all up
Immerse yourself in the different cultures you meet on the way. Sample the cuisine, sit and watch the locals go about their day and get a real snapshot of the destination you've docked at.
6. Picture this 
Make sure you've got plenty of memory to take ALL OF THE PHOTOS. There's nothing like coming home and making all of your friends jealous with your boss-level photography skills and eye-wooing snaps.
7. Try it all
Take your taste buds on holiday too. Try the different restaurants on-board your Carnival Cruise and sample a plethora or different dishes.
8. Chillax 
Relax to the max and end enjoy every minute, you're on holiday after all. One of my personal favourites has to be laying on a sun-lounger and gazing at those stars.
Televisual Insight
Take a little look at what's on offer with Carnival Cruise excursions from our escapades InFocus on-board Carnival Breeze.
Get Involved
Are you the King of Cruise or Queen of Seas? Let us know your top tips in the comments below. Or, have a push of the orange button below and discover more about Carnival Cruises.

---