---
It's been 420 days, 5 hours and 3 minutes since I set upon my very first visit to the Caribbean. It was all in the name of beginning the whirlwind success that is known as InFocus. A bit about me first: I'm the guy that you are probably now used to seeing in our behind the scenes videos and photos. Always armed with an iPhone and a penchant for a selfie, I capture everything that goes on behind the scenes of our InFocus projects, whilst endeavouring to become the title of the best Production Assistant in the land.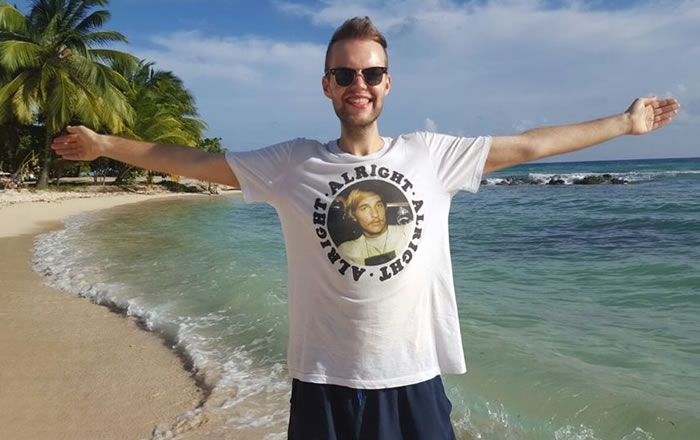 Those 420 days, 5 hours and now 11 minutes have been dedicated to creating the very best video content for holidaymakers the world over, stacking up some epic travel stats along the way:
• Visited 9 countries (my passport is filling up with stamps!)
• Flown on 15 planes (good job I'm not scared of flying)
• Boarded 7 boats (wish I could say the same for boats; sea sick tablets are always at hand)
• Filmed at 27 hotels and resorts (I have to get used to making my own bed when I return from each trip!)
• Uploaded 78 videos (with another 27 on the way)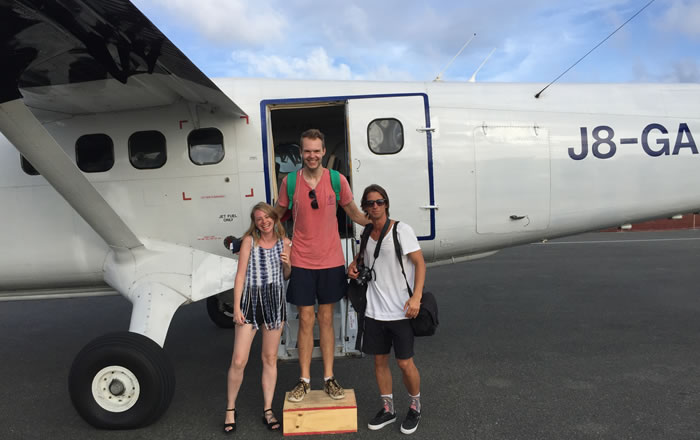 Our quest is to show you why you should make the Caribbean the top of your holiday hit-list, through honest accounts of hotels, resorts and excursions. With offers of personal bag carrier, coffee maker, food tester, runner and many more, I have come to the conclusion that lots of you out there are trying to steal my job!
It is impossible to explain everything that goes into being a production assistant on these mega jaunts. I've become a jack of all trades, and here is just a tease of what a typical day includes:
• Ensuring everything runs to schedule
• Make sure we are in the right place at the right time
• Be sure everyone is fed and watered
• Be a top notch lighting assistant (being 6 foot 6 gives me a great advantage)
• Make sure we feature the very best places in each destination
• Ensure everyone is smiling 
• Being an expert sound assistant
• Being a Ninja (OK not an actual ninja, but I need to be ready for any scenario; ninja sounds way cooler, though)
• Liaise with staff and management
• Making sure James (our director) remembers to sleep (the time this man spends awake is beyond human)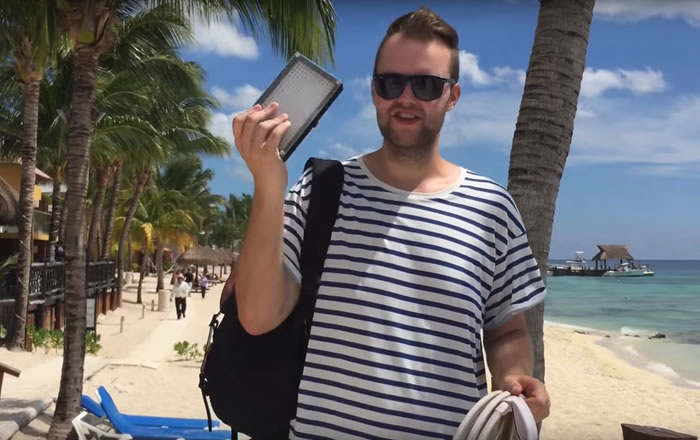 No one day is the same on any trip and this keeps me on my toes. The days are long, the wake up calls are early, but the fruits of our are the best videos you could imagine. Seeing your ideas come to life on screen is so gratifying, even more so when we see how much you all appreciate seeing what it is really like to stay at some of the best resorts around. They also act as great inspiration for your next holidays and what to visit.
A little Nostalgia
As we're getting all nostalgic, here are a few of my favourite memories from all of the InFocus adventures so far.
1. Waves Barbados
The first place I ever stayed in the Caribbean was Waves Barbados. It was everything I'd imagined Barbados would be, and more, with a beautiful beach and stunning view that you are drawn to the moment you enter the resort. It holds a special place in my heart.
2. Excellence Riviera Cancun
I still can't get over the first time I stepped foot into Excellence Riviera Cancun. I can smell the signature Excellence aroma just thinking about it. I was told to expect luxury and that I'd want for nothing, but I really wasn't prepared for how impeccable the resort would be. The attention to detail was outstanding, the food was mouthwatering, and the staff were like no other. It is at the top of my holiday hit-list forever more.
3. Carnival Cruise
I was a bit anxious about getting on board the Carnival Breeze for what was set to be a whirlwind tour with pit stops in Jamaica, Grand Cayman, Mexico and Miami. I was so excited to visit these incredible countries, but I've always had a tendency to get sea sick. I needn't have worried; the grand scale of the ship cruising calmly through the Caribbean was like being on land, I never even realised we were on the open seas. This meant I could enjoy everything the cruise had to offer, including the best burger I have ever eaten courtesy of Guy Fieri.
4. Dunn's River Falls
Being responsible for setting up the best things to feature at each destination we visit, I was told Dunn's River Falls in Jamaica was a must. We were only visiting Jamaica for the day, so it was important to make the most of it. I trusted what I had been told and we headed to the waterfalls. Being slightly sceptical on how amazing a waterfall could possibly be, any concerns were completely wiped when I first stepped foot at the mouth of the waterfall. Climbing the falls was the most exhilarating, breath-taking and adventurous thing I have done in my life. I felt a sense of pride upon reaching the top and felt capable of doing anything. I may have lost a pair of my favourite sunglasses in the process, but it was a small price to pay for feeling on top of the world when reaching the peak of the best waterfall I have ever seen (or conquered for that matter).
5. Palm Island
Our latest InFocus trip was our biggest yet. Spanning 26 days, 4 countries and flying on 9 planes we had a lot to achieve and some incredible places to see. Our final stop was one that I am very grateful for. Palm Island Resort. Whenever I imagine paradise I think of somewhere remote, with white sands, blue waters, and endless views. Palm Island delivers this and more. Leaving any cares or stresses I had behind as we set sail for the island, I couldn't believe I was lucky enough to be visiting one of the most sought after resorts in the Caribbean. There are not enough words to explain how incredible my 2 night stay was on the island, but the first one that comes to mind is Bliss.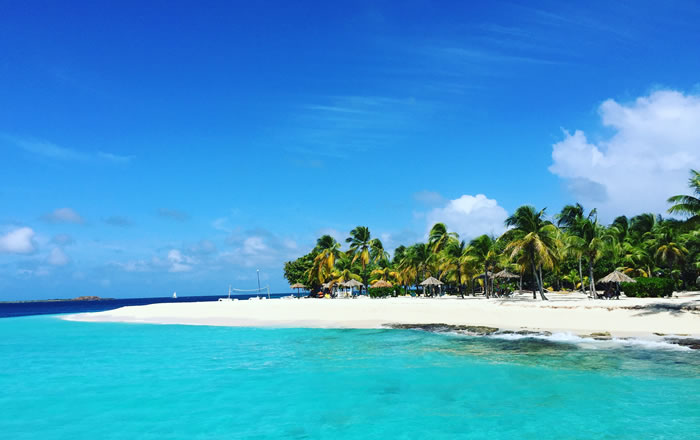 The focus of the future
I could tell you so much more about what it is like to be a production assistant on our InFocus project. I always like to keep you in the loop which is why I treat you to these behind the scenes Snapshots to keep you in on all the action. If you haven't checked them out yet here is a handy playlist I've put together.
It's been a pleasure sharing a bit of what it's like to be me, with the inside scoop on InFocus. My parting treat to you all is our latest episode featuring the wonderful Tropikist Beach:
Enjoy, and let us know what you think in the comments below.
---