---
The time has come, Holidaymakers. Yuletide has past, and all that remains of the New Year celebrations is a lingering itch from a well-earned headache. This can only mean one thing: it's time to sort this year's holiday.
We've just launched our January Sale, and this year it's a doozy. It's packed with amazing deals and irresistible offers that will save you up to 50%, all of which are excellent value 2016 holiday options. This handy guide will navigate you around the 6 greatest highlights of our January Sale, so you can nail your 2016 holiday in the best way possible.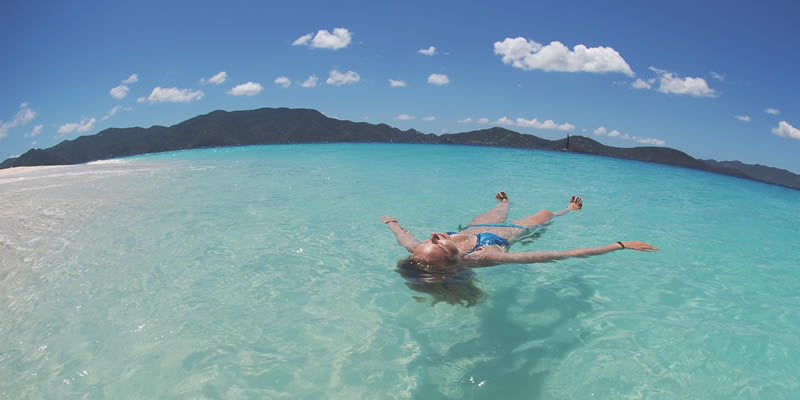 1. Time Out Hotel
Barbados 3-star bed & breakfast from £924pp
The Blue Bay Travel holiday catalogue is varied and extensive, but time and time again we see happy holidaymakers choosing Time Out Hotel in Barbados. It's easily one of the best value hotels in the known universe (let alone the Caribbean), and here's why:
• Excellent location in the cultural hotspot of St. Lawrence Gap
• Just a stone's throw from the gorgeous white sands of Dover Beach
• Authentic Bajan cuisine at the Sporting Pig Restaurant & Bar
• Free WiFi, so you can make all of your friends jealous
• Massive 94% satisfaction rating from Blue Bay Travel holidaymakers
As part of the January Sale you'll get a FREE Upgrade to Bed & Breakfast + FREE Bottle of Mount Gay Rum + FREE Soft Drinks Package + FREE Late Checkout, saving up to £850 per couple.
View the deal. Request a quote.
2. Tropikist Beach Hotel & Resort
Tobago 3-star all-inclusive from £1,065pp
Tobago is quickly gaining ground in the realms of Caribbean holidaymaking. The stunning ocean views, quintessential white-sand beachfronts, and charming locals are lifting Tobago to the forefront of affordable equatorial escapes. Nowhere is this more apparent than at Tropikist Beach Hotel & Resort, the ideal destination for Tobago newbies:
• Eye-wooing ocean views from nearly every room
• Excellent breakfast spread, brimming with local delicacies
• 10 minute walk from Store Bay and Pigeon Point, two of the best beaches on Tobago
• Get adventuring with non-motorised water sports, deep sea diving, and snorkelling
• Only a 5 minute transfer from the airport
As part of the January Sale you'll get an Exclusive FREE Upgrade to All-Inclusive + Exclusive FREE Welcome Gifts+ FREE Resort Transfers, saving up to £1,399 per couple.
View the deal. Request a quote.
3. Excellence El Carmen
Dominican Republic luxury all-inclusive from £1,586pp
When the Excellence Hotels Group announces a new hotel, the world is understandably giddy with excitement. Excellence El Carmen will employ the same genre-defining level of modern holidaymaking facilities that brought Finest Playa Mujeres such fanfare, but will combine them with the tried-and-tested adults-only format pioneered by the Excellence Hotels Group:
• Bigger suites with oversized Jacuzzis
• The Sky Bar, Sports Bar and Coffee House return from Finest Playa Mujeres
• Brand new Premium Rooms will offer private pools and gardens
• Hotly demanded Rooftop Terrace rooms make a glorious return
• Suites with Private Pools have been reinvented to increase privacy
As part of the January Sale you'll get an Exclusive FREE Room Upgrade to a Junior Swim-Up Suite or a Terrace Suite with Plunge Pool, saving up to £1,165 per couple.
View the deal. Request a quote.
4. Buccament Bay Resort
St. Vincent luxury all-inclusive from £0pp
Nothing encapsulates the beauty of the Caribbean like the emerald backdrop of St. Vincent & The Grenadines, and nothing espouses the merits of a luxury escape like Buccament Bay Resort. It's a hotel brimming with unique inclusions for unique holidays:
• Incredible villa accommodations kitted out with private decks and plunge pools
• Harlequin Sports Academy gives you the opportunity to train with sporting superstars
• Stellar excursions, including the Tobago Cays and the Vermont Nature Trail
• Loads of family friendly facilities, including the Little Harlequins Kids Club
• Humongous trophy cabinet featuring accolades from the Wold Travel Awards and TripAdvisor
As part of the January Sale you'll get a FREE Upgrade to One Bedroom Garden Villa with Private Deck & Plunge Pool + FREE Sunset Cruise + 2 FREE Spa Treatments + More FREE extras, saving up to a massive £1,476 per couple.
View the deal. Request a quote.
5. Coconut Bay Resort & Spa
St. Lucia 4-star all-inclusive from £3,427pp
Coconut Bay Resort & Spa is one of St Lucia's most acclaimed resorts, occupying a privileged South Coast location overlooking the stunning Caribbean Sea. If you value award-winning quality in St Lucia, Coconut Bay Resort & Spa is the place to be:
• Adults-only Harmony wing provides tranquil escapes for couples
• Family-friendly Splash wing offers diverse entertainment for all ages
• Full-service salon and oceanfront spa ensure complete relaxation
• Variety of excellent dining options including two themed specialty restaurants
• Loads of awards, including a coveted place in the TripAdvisor Hall of Fame
As part of the January Sale you'll get $500 Resort Credit FREE to spend on Spa, Boutique, Tours & more, saving up to £687 per couple.
View the deal. Request a quote.
6. Grand Pineapple Beach Resort
Antigua 4-star all-inclusive from £0pp
For some hotels, location is everything. The very first thing that hits you when you arrive at Grand Pineapple Beach Resort is the white arc of the beach, sweeping along 1,600 feet of stunning waterfront. It's a no-brainer when it comes to picking your next all-inclusive escape:
• Sprawling seafront location, with verdant foliage and pure sands
• Beachfront accommodation options that allow you to step right onto the beach
• Authentic Antiguan cuisine served over 4 restaurants
• Full-charter of land and sea activities, as well as a dedicated tours desk
• An excellent, affordable all-inclusive destination from the geniuses behind Sandals Resorts.
As part of the January Sale you'll save up to £990 per couple on this Antigua escape.
View the deal. Request a quote.
Sail through the sale
These 6 super highlights are an excellent starting point for your 2016 holiday. If you still want to shop a round about a bit, you can see the entire sale offerings right here.
Now is the time to book your next great escape, Holidaymaker.

Enjoy 7 nights in the Caribbean from £599 per person.
Save up to 50% on your 2016 holiday.
---