---
If we choose to believe the hype, Benjamin Franklin once said that only two things in life are certain: death and taxes. Mr Franklin was perhaps a little too pessimistic (he had, after all, lived through two revolutions), and today we can add a third altogether more prosperous inevitability to Old Ben's list: the annual Sandals 2 for 1 Sale.
If you're unfamiliar with the Sandals 2 for 1 Sale, it's basically Christmas for holidaymakers the world over. For a few brief days we have the opportunity to secure an award winning Luxury-Included® adults-only Sandals escape for half the ticket price. You don't need a calculator to appreciate the ballistic savings to be had with the RRP slashed by 50%.
To honour this occasion once again rolling round to reprieve our wallets, here are the 4 most charismatic participants in this year's sale. Tuck in and treat yourself to the best value all inclusive holiday you've seen all year – no ifs, no buts, and plenty of coconuts.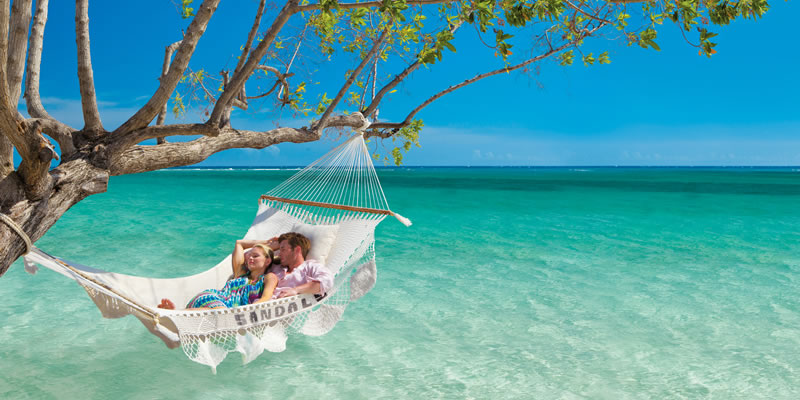 1. Barbados
The Newcomer — Sandals Barbados
Never known to be complacent on success, Sandals Resorts recently opened the doors of their first Bajan hotel: Sandals Barbados. It's uncommon to find quality adults-only escapes on Barbados, so the advent of Sandals Barbados began a new era of Luxury-Included® holidaymaking to the island. In addition to all the classic Sandals Resorts inclusions (gourmet international cuisine, premium drinks, flawless suites, so-on so-forth) the resort's proximity to St Lawrence gap puts the fun outings and eccentric nightlife of the island's social hub right on your threshold. Sandals Barbados is even home to the longest lagoon pool on the island, so there's an abundance of space to chill out and enjoy Barbados the way it was meant to be enjoyed. Buffed by the Sandal Resorts philosophy, Sandals Barbados is a new and rewarding way to enjoy one of your most cherished destinations.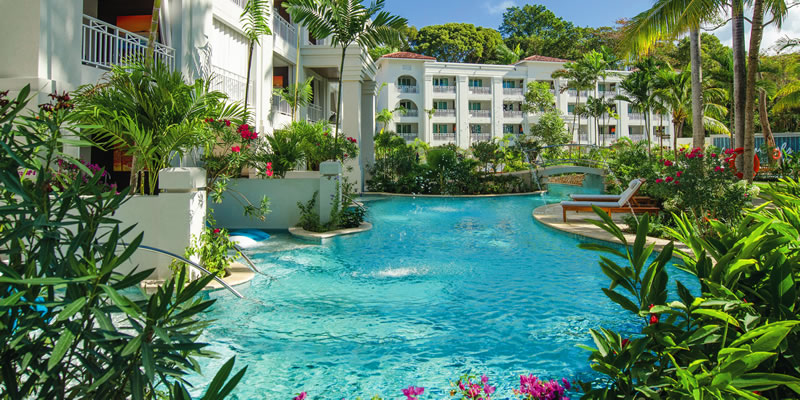 2. Jamaica
The Trailblazer — Sandals Ochi Beach Resort
In the wake of a revolutionary rebrand, Sandals Grande Riviera Beach & Villa Golf Resort in Jamaica was reborn as Sandals Ochi Beach Resort. This all new all-inclusive resort comes complete with a revamped beach club, 11 bars, and 16 fresh dining options. One half of Sandals Ochi Beach Resort is all about the more exciting elements of a Sandals escape: music, socialising and fine dining. The other half of the resort utilises the lush 100 acres of greenery to give you the space to find true peace, even in today's modern world. A holiday at Sandals Ochi Beach Resort is as exhilarating or relaxing as you choose; the best balance of Jamaican luxury escapes.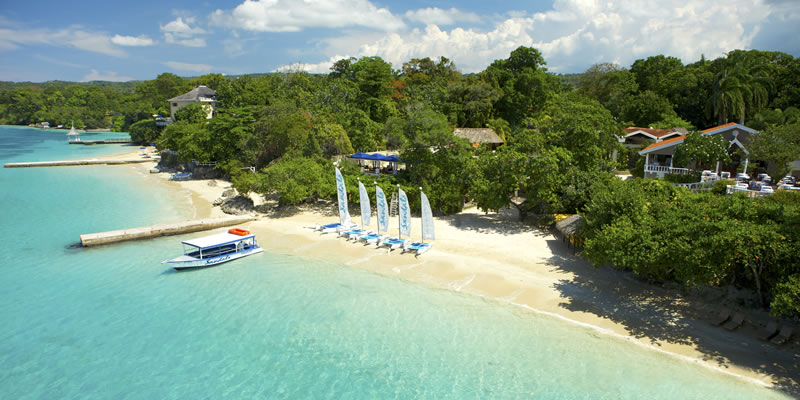 3. Bahamas
The Connoisseur — Sandals Royal Bahamian
Sandals themselves sum up Sandals Royal Bahamian beautifully: "The architectural majesty of Europe fused with the natural splendour of the Bahamas". Sandals Royal Bahamian started life as the Balmoral Club, a private high-society club that blossomed in the 1940′s and welcomed celebrities and royalty from all over the planet. These roots inform the modern day Sandals Royal Bahamian down to its core, offering butler service in select suites and an exclusive offshore island retreat hosting aquatic adventures (from kayaking to snorkelling) and a chic beach club for dining and socialising. Back on the mainland you'll find Roman colonnaded pools, exotic firepits, and the finest seafood in the Bahamian archipelago. In all aspects, on every level, Sandals Royal Bahamian delivers above and beyond even your highest expectations.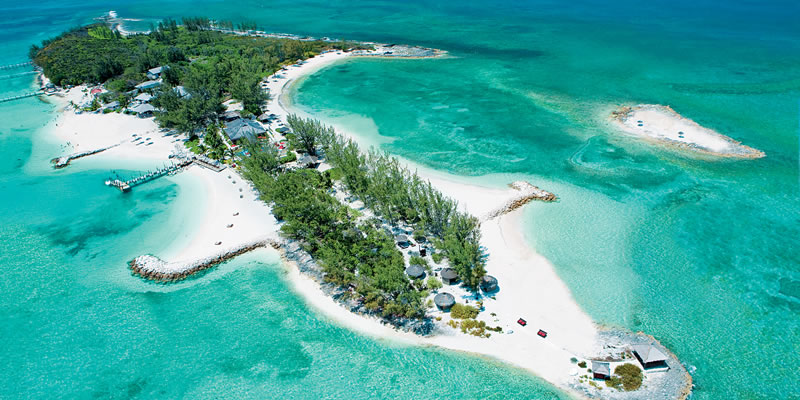 4. Antigua
The Starlet — Grand Pineapple Beach Resort
Grand Pineapple Beach Resort is part of the extended Sandals Resorts family, and is a vanguard for excellent value Antiguan holidays. Unlike its Sandals Resorts cousins, Grand Pineapple Beach Resort welcomes families and holidaymakers of all ages, providing the perfect gateway into the beautiful environs of Antigua. The resort's beachfront has a signature lazy curve of brilliant white sand, and with just 200 rooms Grand Pineapple Beach Resort never feels crowded or overly commercialised. The hand-carved furniture and friendly staff adds a real sense of community to Grand Pineapple Beach Resort, making this hotel one of the most welcoming in the extended Sandals portfolio. The choice for an all-inclusive Caribbean getaway has never been so easy. It's also cracking value, truth be told.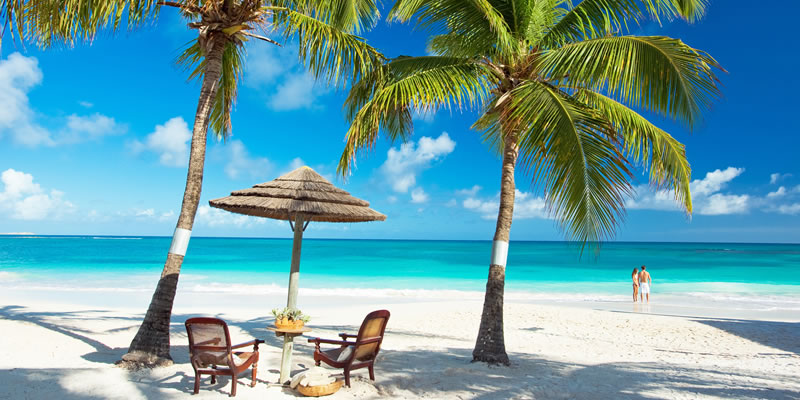 The curtain draws
That's our two cents on the finest Sandals Resorts offerings, but the final decision is entirely up to you. If you've sampled the Sandals experience before, or have any burning questions, do let us know in the comments below.
Otherwise click me now and click me good to have a gander at the full offerings of the Sandals 2 for 1 sale. And don't dawdle – it won't last forever…
---