---
Any savvy holidaymaker knows that a good flight can make a great holiday into a legendary escape. You want to be comfortable from the moment you lower yourself into your seat, and let the journey melt away into sunnier skies. This is all the more important for long-haul travellers, who may well find themselves spending upwards of 8 hours on a flight.
I've recently flown to St. Lucia and Antigua using British Airways in their World Traveller economy class, and this here review will give you my little kernels of wisdom on the BA long-haul experience. In short, it's an efficient service that will swiftly and comfortably deliver you to paradise, with all the perks you need to keep yourself entertained. Here's everything you need to know, Holidaymaker.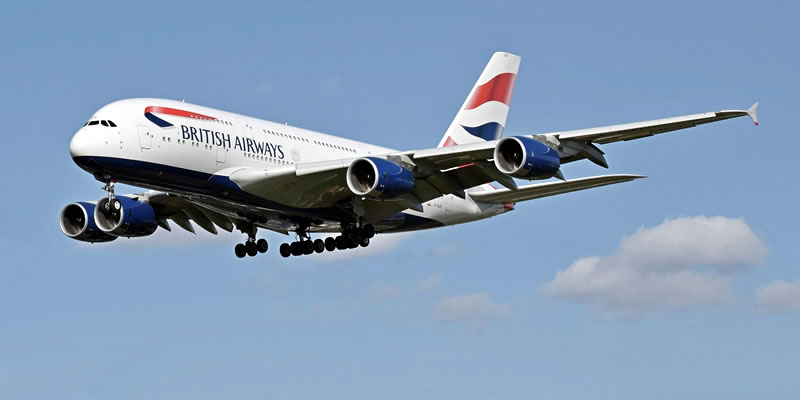 Flyby Facts
•   Excellent value airfares that include all fees and taxes
•   World Traveller seats offer a 31 inch seat pitch, and a 17.5 inch seat width
•   Generous baggage allowance of 23kg on most flight routes
•   Delicious meals and full bar service, all included in the cost of your flight
•   Seat-back entertainment with free headphones, current movies, on-trend TV shows, and modern music
•   Explore a typical British Airways World Traveller cabin here
•   Check out seat descriptions and aircraft layouts here (via SeatGuru)
•   Use this British Airways route map to see if BA offer your preferred flight routes

Distance Dining
If I'm honest, I was surprised by how good the food was for an economy class airfare. Each main meal is a three course offering, with a salad starter, a hot main course, and a desert. Every time I've flown I've also had a bread roll and cheese and crackers on my tray too, and could choose from three main course options. To give you an idea of what to expect, recent options I've selected have included cottage pie, chicken curry, and a beef hot pot, all of which were delicious.
British Airways also accommodate for special dietary requirements, with alternative options for vegetarians and passengers will intolerances. The big takeaway here is that the meals are balanced, tasty, and satisfying, no matter what requirements you have.

Transatlantic Entertainment
British Airways make sure that your flight is filled with technicolour entertainment. There is an excellent range of up-to-date film releases, TV shows, music, audio books, and games. On my recent flight to Antigua I watched Matt Damon get rescued by the United States government (again) in The Martian, and saw Jennifer Lawrence smash the glass ceiling in the David O. Russell brainchild Joy - but there were many more options in the catalogue.
You'll even get a free pair of headphones to enjoy the entertainment from your personal seat-back touchscreen display, and each offering is available on-demand as and when you'd like it. You can rest assured that your flight will fly by (sorry), and if you're curious about the entertainment on your flight, use this handy tool right here.

Family Flyers
If you're travelling as a family, British Airways are well prepared to make your journey quick and easy. Family groups have priority boarding to give you the time you need to settle the junior holidaymakers, and Skyflyers activity packs will keep the little jet-setters entertained for the whole flight. For children between 3 and 5 years old, the pack contains crayons and a Spread Your Wings colouring book featuring Cuthbert, a loveable cat. For children over 6, the pack contains a pen and the Wing It activity book, brimming with flying facts, puzzles, and sudokus.
The in-flight entertainment system also offers plenty of family friendly films and TV programmes, and you can activate a parental lock to keep them safe from adult content. Kids even get special meals served first, so everyone has enough time to eat at their own pace.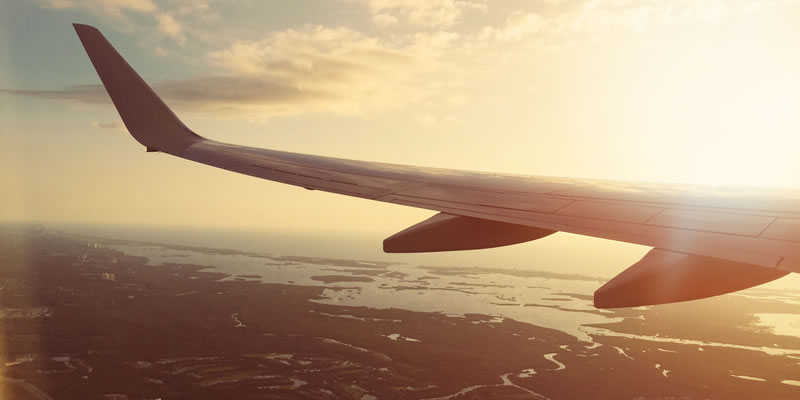 Onwards and upwards
The British Airways World Traveller economy class is excellent way of getting an affordable, enjoyable flight experience even on the longest of journeys. If you'd like to know anything else, just leave your questions in the comments below.
British Airways can take you everywhere from Jamaica to Johannesburg, so find those flights and get exploring. If you need any help, just give us a shout.

---