---
The holiday is booked. The excitement is starting to bubble. It's time to let the countdown commence! But, what's the best way to mark down the days until your sunglasses are on, the sun-cream is at the ready, and you're boarding the plane to paradise? Here are our top eight.

Be the Countdown King (or Queen)
1. The Calendar Classic
Get that massive marker pen and let 'X' mark the spot. Schedule into your morning routine the daily cross of impending holiday glory on your calendar. You can see the departure date edging nearer and nearer before your very eyes. Plus, there's something quite satisfying about drawing that big cross.
2. Count the Sleeps
Counting sleeps, not sheep. Although counting sheep might help you to nod off amid all of the holiday excitement as the day comes nearer. How many sleeps to go until your next getaway, Holidaymakers?
3. Be Creative
Feed your inner child, or if you have children, let them work their magic. Make your own boss-level calendar that opens doors to sneaky peeks of getaway awesomeness. It's like Christmas, but day 25 will be warm! Let your imagination run wild.
4. Get Technical
Set a countdown on your phone that reminds you each day how long there is left until you're watching the air-hostesses do their thing. You can even go as far as watching those seconds drop off. It'll make those early morning get ups much more bearable.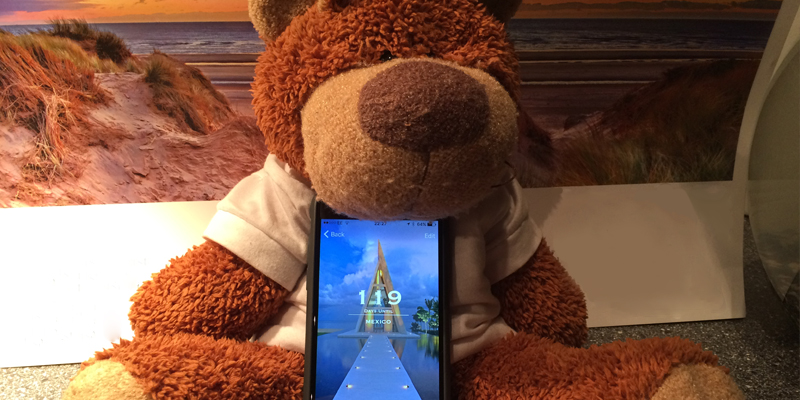 5. The Routine Countdown
Sometimes what matters is the number of days left in the routine. The time in the rush hour traffic, the days left on the school run, the number of days at the desk. Count them down, Holidaymakers. What's more, this tactic tricks your holiday brain as there's less days on the countdown. A big win all round.
6. Pack an Item a Day
Your suitcase is out of its handy holder, which means the getaway is on the horizon! Each day you can check another item off the list as it finds its way into the suitcase.
7. Chalk-board Shenanigans 
Forget the shopping list, re use that chalk-board for your holiday countdown and watch the number fall into single figures.
8. Shout it from the Rooftops
You're excited. We're excited. Stretch your vocal chords and shout it out to the neighbourhood each morning. Okay, too far. But telling friends and family how long there is left is certainly a way to share the holiday buzz.
There it is. Eight epic ways.
Get Involved
How many minutes, sleeps, crosses, screams of utter delight until you're soaking up those sunny skies, Holidaymakers?
---