---
Click Here to Love Life with a 14 night Southern Caribbean Cruise & Stay from only £1,149pp
We have the knowledge and the power, so book now on 0844 371 4000

As valiant and resplendent as its name would suggest, the Carnival Valor offers a life less ordinary.
And like all good things less ordinary, the likes of Shakespeare's Henry IV, Goethe's Faust, and Harry Potter and the Deathly Hallows, it comes in two parts: the ship, and the cruise.
The mothership
Firstly, there is the life you live aboard the ship itself, which is a journey of discovery in its own right. In the travel industry we often use the term "there's something for everyone", but never has that been more true than aboard the Carnival Valor, a ship that just about offers you all of the things.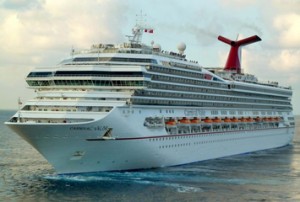 If you fancy being wined and dined, you can have a fling with the Washington or Lincoln dining rooms, or tuck into something truly delicious at Scarlett's Steakhouse. Some menus even rotate in a gastronomic merry-go-round, designed to keep your taste buds happy residents of flavour town for the entire duration of your cruise.
The evening entertainment serves up a plethora of song, dance, and general tomfoolery, but if you don't fancy that, no problem! You can get out on deck and watch a movie on a giant screen, complemented by the sea breeze and twilight hours. Between the salty-sweet popcorn and the starred oceanic night sky, something quite remarkable happens, and some of your fondest memories may just be found in front of that silver screen.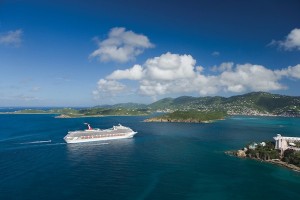 Best of all, you're not corralled into anything boisterous or overstimulating. The Serenity pool area is thus named for its peaceful Zen, where a towel and a sun lounger will carry you away with their positive vibes and restorative chi. Grab a book, grab a cocktail, and get some happy straight from the sunshine.
And this is but a quick pick-and-mix from your Carnival Valor adventure! There's plenty more seafaring booty awaiting you on board, not to mention the second half of our tale from the Caribbean seas: the cruise itself.
Brave new worlds
There are a wealth of popular culture references we could revel in when it comes to the Valor's cruise itinerary. Adventure is out there. Bring me that horizon. Living the dream, baby, living the dream. Instead, let's skip to the good bit and gasp slack-jawed at the new pastures that await you: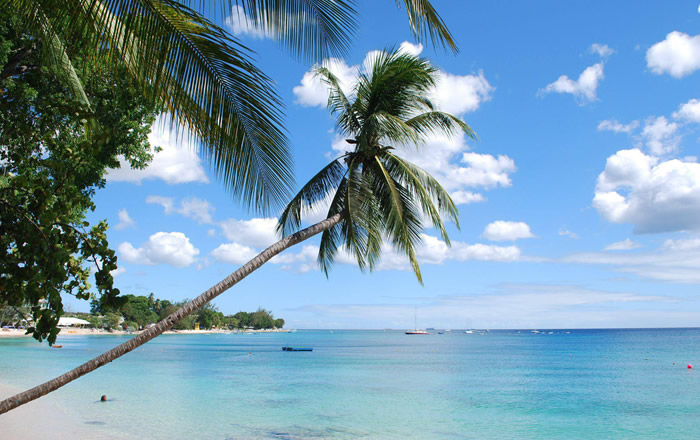 Day 1 – Barbados
The Bajan landscape, with its breathtaking vistas of oceans and valleys, is a treasure in the truest sense of the word. The Bajan people know how to love life and get the most from every minute lived, which should come as no surprise when you live an island lifestyle spiced with rum and sweetened with snorkelling and watersports. Owing to the white, almost rose-hued sands, the island's slogan is just beyond your imagination, but with the Carnival Valor (and a little of our patented TLC in the background), Barbados is just within your reach.
Day 2 – St Lucia
Some islands are made for what I like to term horizontal holidays: spine to the sand, face to the sun. St Lucia is something else entirely. The emerald mountains and valleys, immortalised in the Pitons, are begging to be explored, renowned for being the cradle of molten pink sunsets and kaleidoscopic wildlife. St Lucia is all natural, demanding to be walked, breathed, smelled. Here you'll want to stay on your feet, eyes forward, for much more of a vertical vacation (if you'll excuse the Americanism).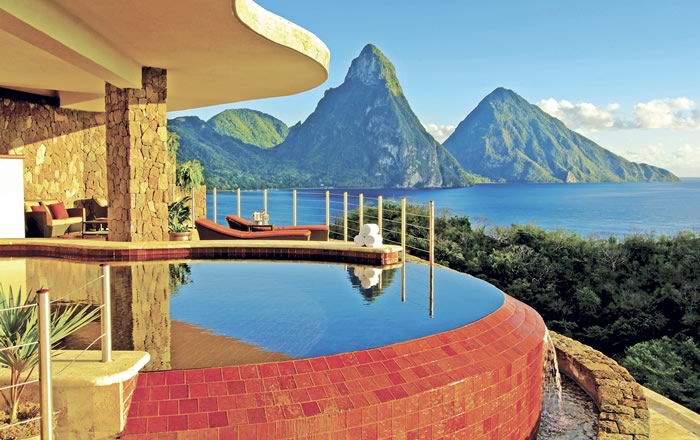 Day 3 – St Kitts
St Kitts is all that is magnificent with the Caribbean, played out in miniature. Beaches? Mountains? Larger than life locals? The glorious jigsaw of St Kitts creates a vibrant tapestry from all these elements of Caribbean life, ranging from the fascinating legacy of the sugarcane industry, to the flourishing hustle of Basseterre, to the mellow music that charms the air with an irresistible charisma. Even if you're already in love with the Caribbean, you'll be romanced anew by St Kitts.
Day 4 – St Maarten
Designed to empty your bucket list, the sophisticated European colonialism that fuels the dual French-Dutch influences of St Maarten will capture your curiosity. Where else can you experience the food, style, and hospitality of two distinct cultures in one exotic island setting, mixed with intoxicating flavours all of its own? Add to that the glorious beaches, a nationwide flair for gourmet cuisine, and some of the best duty-free shopping in the world, and you've got yourself the stuff of modern legend.
Day 5 – San Juan
The historic shadows of the old city of San Juan are juxtaposed against the modern energies of its city streets. Founded by the Spanish in 1521, San Juan is a place of coalescence, its might, strength, and presence emerging from collected cultural riches. Mapped with distinctive architecture, such as the colonial fortresses of El Morro and San Cristobal, here you'll find a cosmopolitan fusion of art, cafes, galleries, and designer boutiques, all of which will leave impressions that last even longer than the cobblestones that pave its streets. San Juan is where the old world meets the new, and blossoms into a new type of majesty.
Day 6 – St Thomas
As the archetypal gateway into the United States Virgin Islands, St Thomas is a monolithic statement of the magnetism of the USVI. As an emissary for these yacht-scattered seascapes, the striking jungle-clad cliffs and characteristic red roofs of St Thomas unite the concrete jungle with its verdant predecessor in a glorious fusion of all that is good with the world.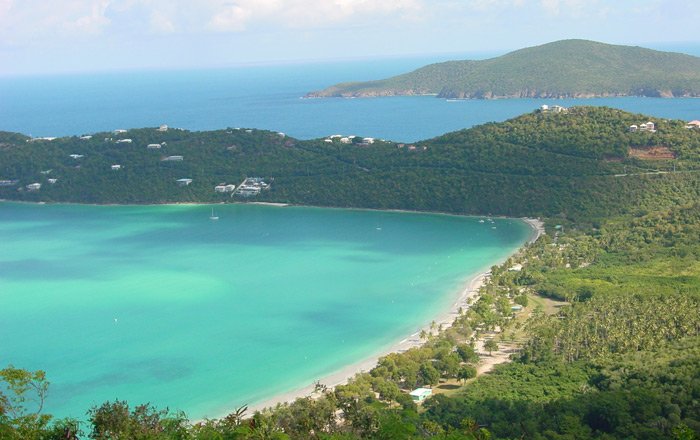 Day 7 – Fun Day at Sea
There's plenty to do with your day at sea, so much so in fact that it got its own entire blog. The magnanimity and scope of such a day are far too immense to be humbly reiterated here, but mark these words: it'll knock those socks right off, so make sure you're packing spares.
An end in the beginning
And so we come to the inevitable, and to round off our 7 day foray into the cruise life of the Carnival Valor, let us pick up on that fleeting reference to Henry IV:
If all the year were playing holidays,
To sport would be as tedious as to work.
― William Shakespeare, King Henry IV, Part 1
Thankfully this is not the case, as holidays come but once a year (for most). You should take every opportunity you can to play holiday and have the time of your life, and your seven days on the Carnival Valor will whisk you around some of the most beautiful locations on the planet. You see, my comparisons are never entirely off-piste.  It's great when good things come together, just like the stellar itinerary that awaits you aboard the Carnival Valor, and all its irresistible perks.
There was might in my metaphor! I'm not, after all, a mad moustachioed purple-hued maltworm.

Click Here to Love Life with a 14 night Southern Caribbean Cruise & Stay from only £1,149pp
We have the knowledge and the power, so book now on 0844 371 4000

---