---
Wave goodbye to the last minute holiday deal and discover booking early; it's the best way to holiday like a pro. Make the most of those incredible early deals and relax as the countdown for your next well-earned escape awaits. With deposits starting from just £150pp, now is the hour to be a pioneer of the holidaymaking world. After all, the early birds catch the rays.
Let's break it down with 5 reasons to book your next getaway early.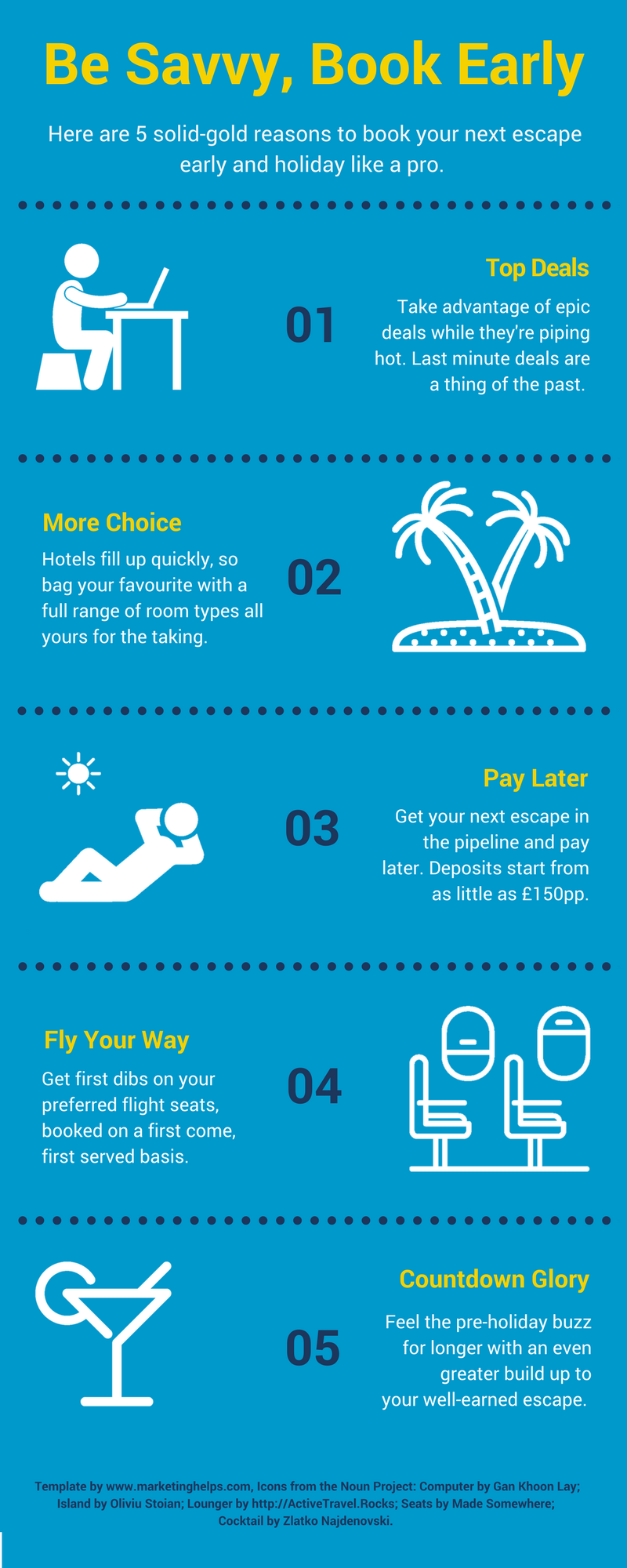 So, what're you waiting for? Go forth and discover paradise.

---