---
As the new year rolls in over the fading wraiths of leftover turkey and empty wine bottles, it's time to look ahead and nail down your 2017 getaway. Putting a holiday on the calendar is the best way to splice a little happiness into your year right from the get-go, and booking early is the smartest way to travel.
You've probably already discovered that the internet is a thicket of holiday deals jumping for your attention, so we've compiled the best deals on your behalf to create our January Sale. Here you'll find a five point introduction to some essential holiday deals that need to make your 2017 shortlist.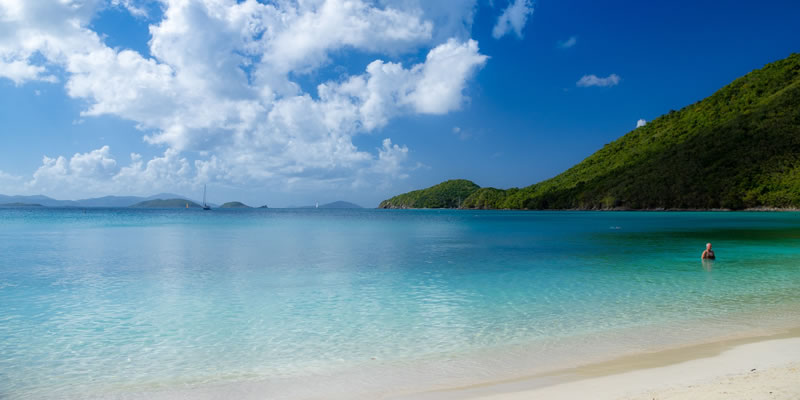 1. Tropikist Beach Hotel & Resort, Tobago
Holidaymakers are now discovering lesser-trodden Caribbean destinations, and Tobago is a keystone island for savvy long-haul travellers. In 2015, Tobago arrivals increased 6.6% to 439,749 holidaymakers, marking one of the Caribbean's most successful tourism growths. Unspoilt rainforest, such as the Main Ridge Forest Reserve, Argyle Waterfall and Little Tobago, typify Tobago's pre-colonial landscapes, and divers find endless curiosities in the flawless coral reefs that line the island's waters. Tropikist Beach Hotel & Resort is a great basecamp for exploring Tobago, putting the acclaimed beaches of Store Bay and Pigeon Point within easy reach. On-site you have access to a 5-Star PADI dive centre, 2 restaurants, 2 pools and free WiFi throughout the property, ensuring you're always refreshed for your next adventures. Holidaymakers looking to branch out should try Tobago with a stay at Tropikist Beach Hotel & Resort.
7 nights from £1,685pp
+ Exclusive Free Upgrade to All-Inclusive
+ Exclusive Free Welcome Gifts
+ Free Resort Transfers
Learn more › | Request a quote ›
2. Excellence El Carmen, Dominican Republic
Tourism in the Dominican Republic grew by 5.8% in 2016, translating into 6 million holidaymakers sampling the island's world-leading beaches, excellent weather and outstanding hospitality. However, the big draw in 2016 was the swathe of new hotel projects. 55 hotel developments worth $2 billion rekindled the Dominican Republic's affinity with trendsetting tourism, but one hotel stood out from the crowd. Excellence El Carmen is the brand-new adults-only luxury all-inclusive offering from the Excellence Hotels Group, delivering unparallelled luxury holidays. Modern architecture sets the stage for 21st Century indulgence, delivered via 12 restaurants, 16 bars, 20 pools, a spa, 24-hour room service and a glorious beachfront. Like-minded adult holidaymakers choose Excellence El Carmen for its truly luxurious all-inclusive programme, with unlimited dining, unlimited premium beverages and personalised service.
7 nights from £1,215pp
+ Choose from 5 Free Room Upgrades
+ 25% Spa Discount on 50+ Minute Treatments
+ Free Resort Transfers
Learn more › | Request a quote ›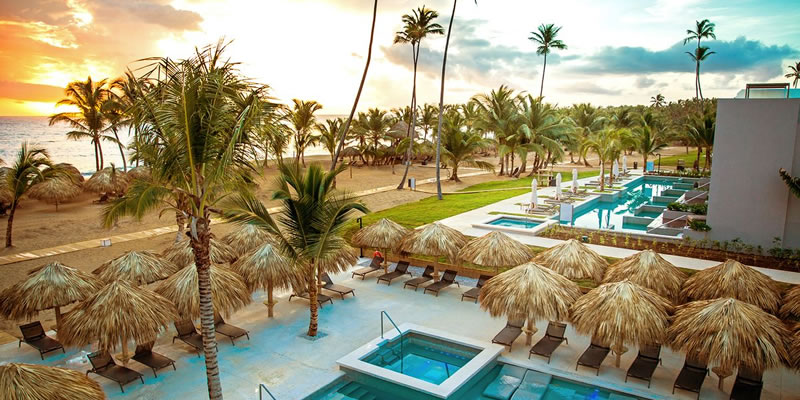 3. Finest Playa Mujeres, By Excellence Group, Mexico
Combining outstanding all-inclusive programmes and plush, indulgent beachfront resorts, Mexico brings together Old World charms with New World trends. 11.44 million tourists visited Mexico in 2016 (an increase of 9.3%) solidifying the nation as a global centre for the planet's most desirable hotels. One resort group that's flourished in the Mexican-Caribbean is the Excellence Hotels Group (of Excellence El Carmen fame), who introduced Finest Resorts to the good people of Earth in early 2015. Finest Playa Mujeres applies the Excellence Group's eye for detail to family-friendly holidays for all ages. On top of the 10 restaurants, 17 bars, a plethora of water sports, a world-class spa and an elegant beachfront, Finest Playa Mujeres provides a kids' club, a kids' playground, a family splash park and specially-designed family suites. This is the place to take your 2017 family holiday to the next level.
7 nights from £1,438pp
+ Choose from 5 Free Room Upgrades
+ Free Round of Golf
+ Free $180 Spa Credit
+ Free Resort Transfers
Learn more › | Request a quote ›
4. Bay Gardens Beach Resort, Saint Lucia
Cultural seesawing between French and British colonists imbued Saint Lucia with a vibrantly textured heritage, visible in the stone remnants of Pigeon Island, Morne Fortuné and the varied architectural curiosities of Castries and Soufrière. Natural landmarks add to Saint Lucia's physical beauty, with the twin peaks of The Pitons a ubiquitous symbol of the island's volcanic fertility. Located on the cusp of Reduit Beach in Rodney Bay Village, Bay  Gardens Beach Resort & Spa is one of the few family-operated hotels in Saint Lucia, creating beautiful, humble and unpretentious gateways. Exceptional service is at the core of Bay  Gardens Beach Resort & Spa, from the 24-hour front desk to the exquisite Caribbean delicacies of the Hi-Tide Restaurant. Here you can strike out and get personal with the identity of Saint Lucia, content in the knowledge that you're surrounded by modern comforts and caring staff.
7 nights from £2,136pp
+ Free Upgrade to Half Board
Learn more › | Request a quote ›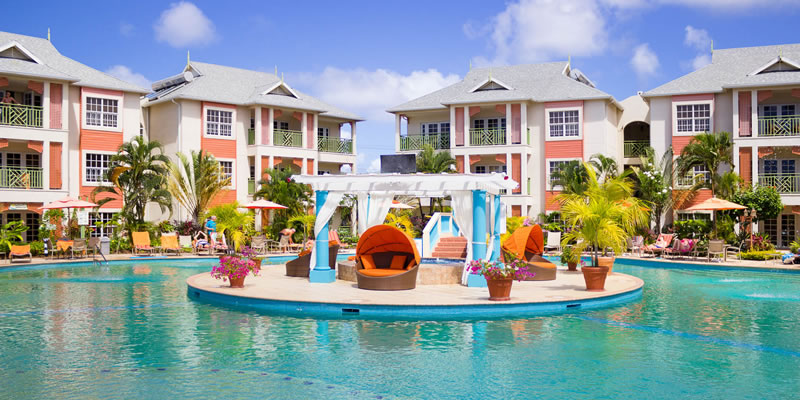 5. Time Out Hotel, Barbados
Barbados is a welcoming, accessible and exciting destination for one simple reason: it's a superstar island that can be discovered on a shoestring budget. Bridgetown, the island's capital, is packed with shopping secrets, cultural keepsakes and high-end retail therapy, and everything from the famed white sands of Dover Beach to the limestone teeth of Harrison's Cave articulates Bajan elegance. Time Out Hotel sits adjacent to Dover Beach, just 20 steps from this iconic seafront. Here you're located amongst the dining, nightlife and shopping of Saint Lawrence Gap, an unequalled gateway into the sights, sounds and culture of Barbados. Sit in the Sporting Pig Bar and enjoy a cold beverage, chill in the refreshing pool and stay connected with the hotel's free WiFi. Basecamps rarely come with the power per pound produced by Time Out Hotel.
7 nights from £892pp
+ Free Upgrade to Superior Room
+ Free Upgrade to Bed & Breakfast
+ Free Bottle of Mount Gay Rum
+ Free Soft Drinks Package
+ Free Late Checkout
+ Free Resort Transfers
Learn more › | Request a quote ›
There's no time like the present to get your next holiday in the bag, so just follow that blue button to see all the deals in our January Sale.
Otherwise, leave us your questions in the comments below.
Make your 2017 holiday go down in history.

---