---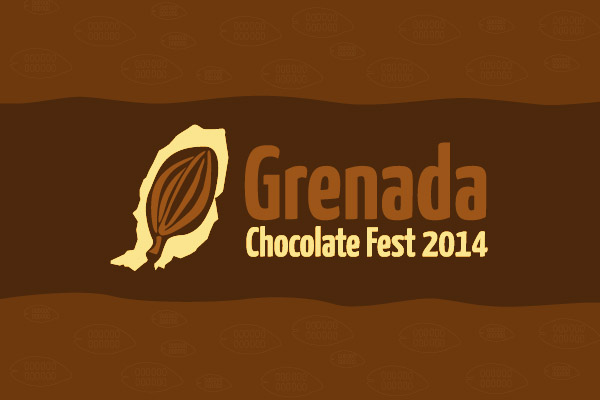 Discover the aromas, flavours, scents and benefits of luxurious pure cocoa butter, savour the aroma of fresh herbs and cocoa teas and kick back and relax whilst you indulge in the coolest chocolate homemade ice-cream and enticing desserts. These are all experiences on the cards during the Grenada Chocolate Festival at True Blue Bay Resort this August.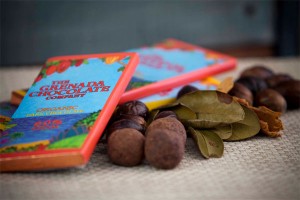 Celebrate chocolate in a traditionally Grenadian style and indulge yourself in a unique experience with delicious organic chocolate and learn about the old fashioned and ethical way to grow organic cocoa. Thrill your taste buds on a journey of authentic chocolate discovery by learning tempering, moulding and truffle making, whilst also learning from Grenadian artisans how handmade, ethically produced, chocolate is created.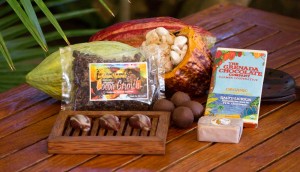 This unique 7 day experience will offer the chance to explore Grenadian chocolate in the most creative ways and will take you on an incredible journey, but who says it should stop there? The Festival presents the perfect opportunity to explore as much of the island as possible, beginning with sister islands Carriacou and Petite Martinique, the underwater sculpture park or even the weekly Fish Friday Festival on the west coast. Whatever you decide to do, we know that indulging in Grenada's Chocolate Festival will be a marvellous experience!
The schedule of the week's events are planned to be:
Monday 18th August – Get in the Mood for Chocolate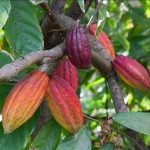 Visit the Chocolate Factory and learn about chocolate making and the different types of Chocolate available in Grenada, followed by visiting a cocoa farm and enjoying a savoury farmer's lunch at the plantation.
Tuesday 19th August – Chocolate Indulgence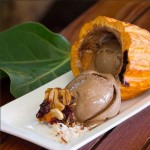 Enjoy a relaxing yoga class sipping Cocoa tea, followed by a special local breakfast including a variety of chocolate treats. Then join a hands on workshop to learn and discover the healthy benefits of chocolate before treating yourself to Chocolate Spa treatments around the island and a Chocolate Champagne Sunset Cruise.
Wednesday 20th August – Chocolate Workshops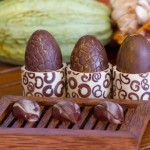 Chocolate Tempering and Truffle Making Workshop conducted by the Grenada Chocolate Company at the Bon Bon Shop at Belmont Estate, including light refreshments and lunch. Wander around the Cocoa and Chocolate Art Exhibition and Poem Composition at Belmont Estate Museum and shop till you drop at the community crafts shop.
Thursday 21st August – Chocolate, Rum and other treats!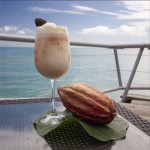 Complete a Chocolate Moulding Workshop before sampling chocolate and local rum at a tasting and bartender cocktail competition. Follow this up with a chocolate pastry, ice cream and sweets competition featuring local chef creations and finish off with a viewing of the "Nothing Like Chocolate" award-winning documentary.
Friday 22nd August – Let's Get Cooking!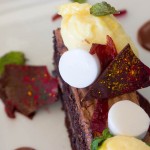 How does a Chocolate Happy Hour sound? Follow this with a Chocolate Dinner competition, with local chefs and cooks making a 3 course meal using chocolate and a mystery basket, and you have a day of gastronomy that will have chocolate lovers drooling at the thought. You will be invited to witness the competition, judge food and buy tickets for dinner.
Saturday 23rd August – Chocolate Glamour Day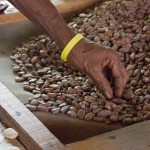 Cocoa Inspired Fashion show with local batiks, jewellery and Arts and Crafts Bazaar, followed by a Chocolate theatrical Skit and Chocolate Gala Dinner.
Sunday 24th August – Visit the Estate and Meet the Cocoa Farmers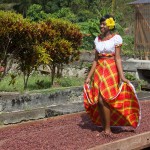 Explore the vendors and farmers market, including kids and adults games and activities. Sample a Grenadian lunch with local music and traditional dancers before taking a tour of a Cocoa processing and Organic Goat Dairy Farm.
---
Do not fear if you are unable to venture to Grenada during the festival week! Our True Blue Bay Chocolate Treat Package includes seven nights in a True Blue Style Room and daily breakfast with chocolate specials such as chocolate banana pancakes, chocolate French toast or pan du chocolate, chocolate smoothies and cocoa tea. On top of this you'll receive daily turn-down chocolate truffles on your pillow, a Grenadian chocolate cook book, a daily scoop of sumptuous home-made Grenadian Chocolate ice cream and one 3 course chocolate dinner at Dodgy Dock restaurant on the day of your choice.
As if that isn't enough, you'll also be presented with a chocolate goody welcome basket upon arrival that includes:
•  One bar of 72% Grenadian Chocolate
•  One bar of Nib-a-licious chocolate
•  One bar of Salty-licious chocolate
•  One pack of Coco Crunch Nibs
•  One local chocolate soap bar
•  One pack of local cocoa balls
It doesn't end there! You'll also be treated to a 3 day itinerary of chocolate themed activities:
Day 1
Embark on a trip to Belmont Estate to visit a cocoa plantation and processing facility for Grenadian Chocolate, including a traditional Grenadian lunch at the estate. Head for some shopping time at the Grenadian chocolaterie and boutique.
Day 2
Relax with a spa day at Blue Haven Spa, including True Blue Bay's signature chocolate body wrap and a chocolate facial treatment.
Day 3
Get involved with a chocolate and spices cooking demonstration and tasting with one of the local chefs.


What are you waiting for? Grab your spot on this awesome package of chocolate indulgence!
Insider Knowledge Issue 5
Ben Farbrother
---