---
Holidaymakers, we've been bursting at the seams to share some absolutely fantastic news with you. Always one to go above and beyond for her customers, our very own, much-loved Jaclyn became this year's winner for the impressive TTG Homeworker of the Year Award. And, as if one wasn't enough, she only went and scooped the prestigious title with a second, surprise award for the Top Agent of the Year 2017.
Nominated by colleagues and picked by a panel of distinguished judges, Jaclyn soared over fierce competition of hundreds of other agents. She's done exceedingly well to be recognised with these phenomenal awards for her outstanding commitment and truth be told, we couldn't be prouder of Jaclyn if we tried. We're extremely chuffed that she's such an integral part of our Blue Bay family. Hear what she had to say about it all in an interview with TTG (Travel Trade Gazette) below …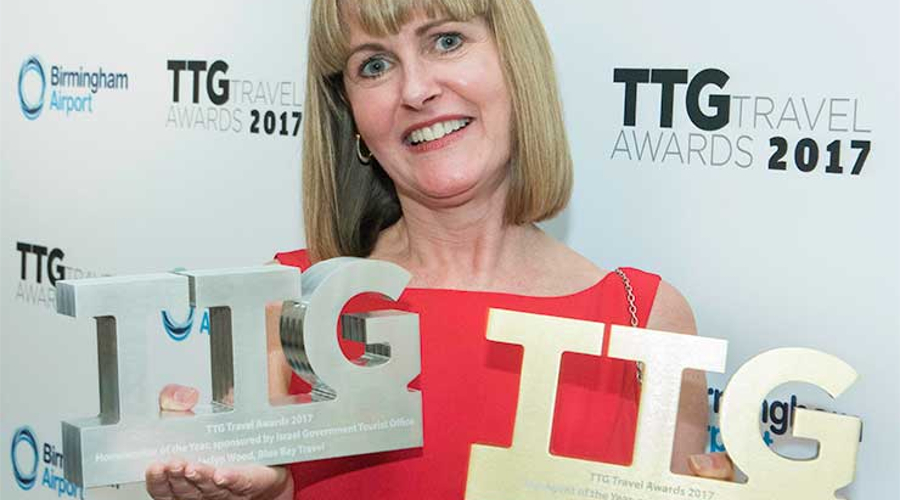 How did you feel when you were told that you'd been nominated?
"It was such a shock. I didn't even know that I had been nominated!"
What's the first thing that ran through your mind when your name had been called as the winner?
"My honest thought was firstly not to trip up over my dress and fall flat on my face. But once I was up there, it felt amazing."
How does it feel to be TTG Top Agent of the Year & TTG Homeworker of the Year?
"I'm not the type that seeks the limelight. I'm just absolutely delighted to have won. I just want to carry on doing what I want to do, because I love it. It's nice to be recognised for my work, but the work is the fun part for me."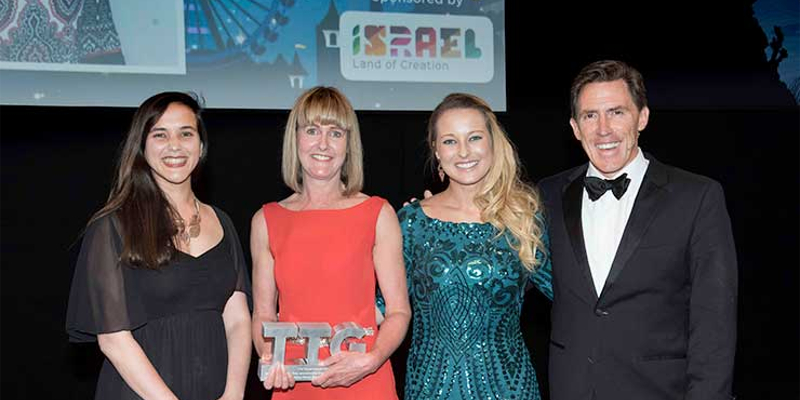 A little bit about Jaclyn
Jaclyn began her career in travel over 25 years ago and spent 10 years working in Spain, The Dominican Republic and India before returning to the UK. Since she was very young her ambition was to travel the world as a career, and she still loves the thrill of visiting any country for the first time. Jaclyn has travelled all around the globe, ranging from St. Lucia, Puerto Rico and the Maldives, to Hong Kong, Seychelles and Sri Lanka. Her extensive experience has been invaluable to us, and her extensive range of specialisms make her a real high-flyer.
What you say
"Jacyln Wood was excellent as usual, she is always extremely friendly and helpful and nothing is ever too much! She is super quick at providing the information you need and I would recommend her to anyone in need of a holiday :)"
- Emma Moxon.
"I hope never need to find a better service which I get from Blue Bay Travel. Jaclyn is on hand to help me every time 10 out of 10 service. Keep up the good work."
- Darren Barge.
"This is our third year booking with Caribbean Warehouse. Our personal travel advisor Jaclyn Wood never fails to find us the perfect holiday at the best price. We look forward to booking with her again next year."
- Trusted Customer.
Here's to many more memorable holiday experiences, Holidaymakers.
Have you booked with our Jaclyn before? Let us know in the comments below. Or, have a press of that handy orange button below to find out more about our accolades.
---