---
Jac and Di are gurus when it comes to all things Caribbean. A Caribbean Carnival Cruise was a perfect chance to revisit some of their favourite spots and discover some of the lesser visited islands en route with a different destination each day. Jac gives the low down on what to discover on a Carnival Fascination adventure.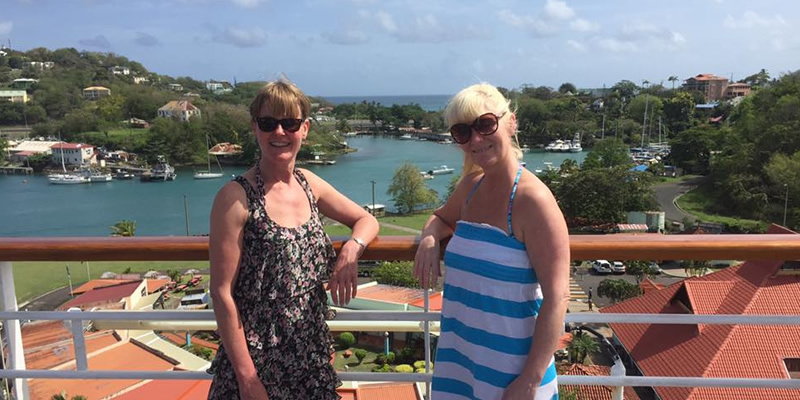 Barbados 
First stop, Barbados. There's something about that Bajan charm that calls Holidaymakers back time and time again. The cruise disembarks from Bridgetown, Barbados' capital, the perfect place to kick-start a Caribbean adventure.
St Lucia
There's a whole host of adventures waiting to be discovered in St Lucia. If you're after a relaxing day, I'd recommend staying close to the port and sipping on the local Piton Beer while soaking up the views. Delicious beer that's as cheap as chips! Tried and tested.
St Kitts
One of the highlights of St Kitts is the St Kitts Scenic Railway. It's a narrow gauge railway originally built to transport sugar cane and is very popular with Holidaymakers. It's one of the best ways to see the beautiful scenery of St Kitts with a 3 hour round trip leaving plenty of time for shopping at the modern cruise port.
St Maarten
Maho Beach is an absolute must, just for the experience. The airport runway is within 50 feet of the beach and the planes land right over your head. It's only $8US per person in a shared minibus taxi from the cruise port each way which takes about 25 minutes through the picturesque countryside. Definitely a tick off my bucket list.
San Juan
The old town and fort of San Juan are right on the doorstep of the cruise port. It's a bit like Havana meets Southern Spain. Cobbled streets, pretty coloured buildings and plenty of shops, bars and restaurants. The fort is worth a visit for the fabulous views and interesting history.
St Thomas
Take the cable car from just outside the cruise port up to Paradise Point. Its only a few dollars and the views from the top are amazing, right across the bay and over the island. Another star attraction is something you don't find every day in the Caribbean; an ice bar. There are dramatic ice sculptures, an ice bar and even an ice slide. Fun fact: they keep the beers in the fridge to stop them freezing!
Fun Day At Sea 
My top tip? Enjoy everything on-board Carnival Fascination and relax to the max with the Fun Day At Sea before disembarking back in Barbados.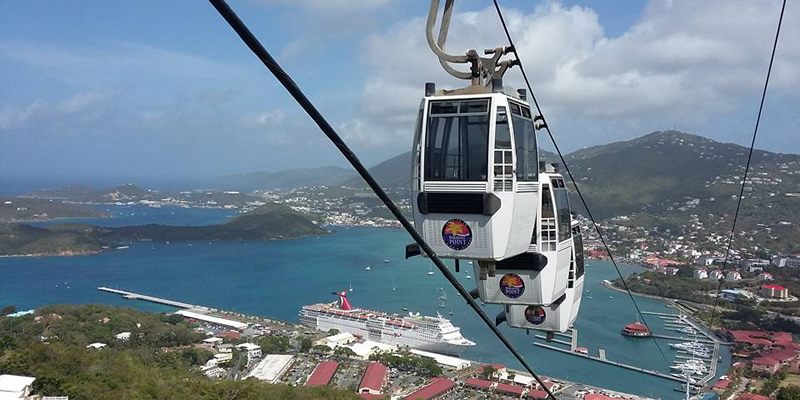 Cruiser Life
Follow life on-board Carnival Fascination with this handy interactive map. Come this way!
If you want to know more about Carnival Fascination or want to discover your own adventure, push the fancy orange button below.

---