---
Team Blue Bay jumped at the opportunity to explore the brand new Carnival Cruise Vista. It's clear to see that staying entertained by day is a piece of cake. Fun Ship by name, fun ship by nature. So, as the cruise sets sail for the next destination and the sun sets on another relaxing day, what's happening on-board Carnival Vista? Epic things, fellow travellers. Many epic things. Here's the low down: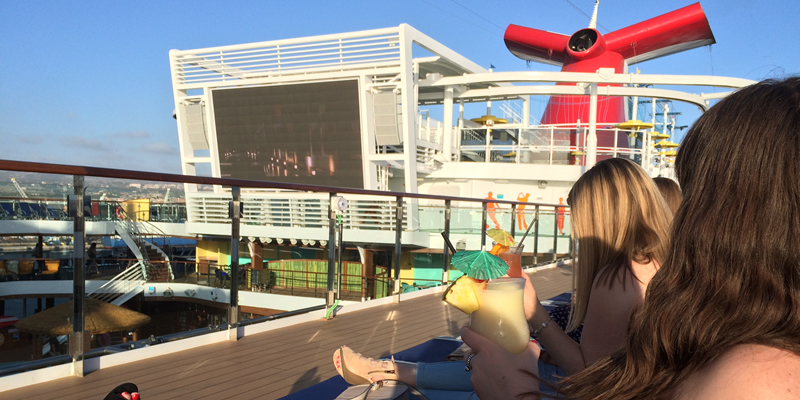 Staying Entertained By Night
1. Drive in Movie night
First on the list has to be the drive in movie night. After a day exploring, sometimes you just want to keep it chill. Grab your box of popcorn, pull up a sun lounger, pick up a blanket and watch a film as the sun goes down and the stars come up. From action packed James Bond to all singing, all dancing Mama Mia (I bet you just sang that. You definitely have now.) there's something for everyone.
2. Piano Bar 88
Head to the Piano Bar 88 for a good old sing-a-long. It's a Piano Bar with a twist. Think fancy dress hats, actions, singing, laughing, and you've got a small taste of what's in store. See it to believe it.
3. Havana Bar
Get your dancing shoes at the ready and feel the rhythm with a live band and Latin dancing at the Havana Bar. Before you know if your feet will be tapping, your hips popping and you're shaking what your momma gave you. There are some serious skills in there. We had a blast!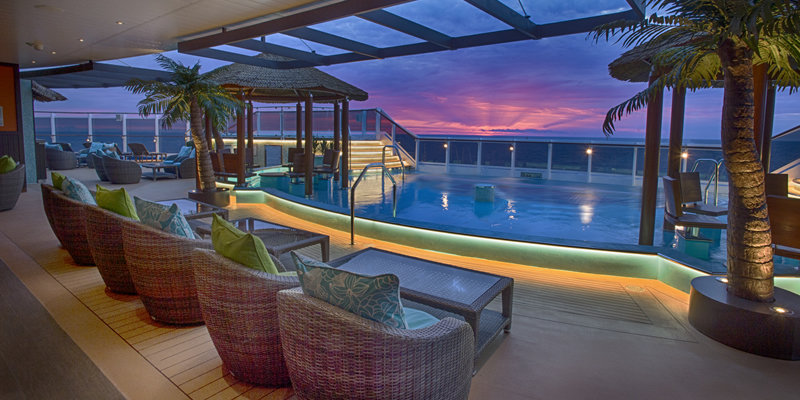 4. Live Musicians
Visit the Vista Atrium and listen to live violinists, guitarists, and a host of other musicians play renditions of your favourite hits. Keep your beady eye on the podium in the middle, it features a new picture each day.
5. 80s Rock & Glow Party
One of my favourite nights on-board Carnival Vista. Holidaymakers of all ages gathered on Lido Deck by the Beach Pool with a live DJ, glow sticks, and streamers, dancing the night away under the stars. Imagine an open air nightclub out in the middle of the ocean. Good times.
5. Casino
Feeling lucky? Hit the casino and try your chances for the jackpot. You could be the Holidaymakers disembarking with a wedge of cash! Please gamble responsibly.
6. Comedy Club
It speaks for itself. But you won't be talking in the middle of this show, you'll be laughing too much. The Cruise Director Matt Mitcham is a hoot! The Comedy Club also features guest comedians who jump on-board to crack a joke or 100.
7. RedFrog Pub
For a good old British classic, there's nothing like the RedFrog Pub. Complete with its own on-board brewery with tours galore.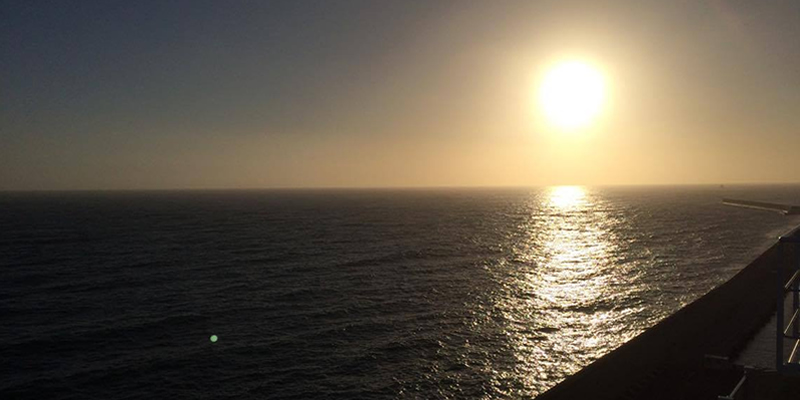 8. Teens Club O2
Junior Holidaymakers head this way. It's time to D.I.S.C.O! Top tunes, great people, fun times.
9. Liquid Lounge
And for the adult-only version. You've got it. A nightclub open as late as you can keep on moving.
10. Alchemy
Seeking the ultimate cocktail? Alchemy bar has got you covered. Be warned, they're strong. We did warn you!
Get Your Cruise On
All that this and I still haven't mentioned the Quiz Night at the Ocean Plaza, the Library Bar or just simply star gazing under a star-studded sky. If you missed out on what to do on-board Carnival Vista by day, take a look here. Fancy discovering the Carnival Cruise way of holiday making for yourself? Have a little push of this fancy orange button, or leave your questions in the comments below.

---