---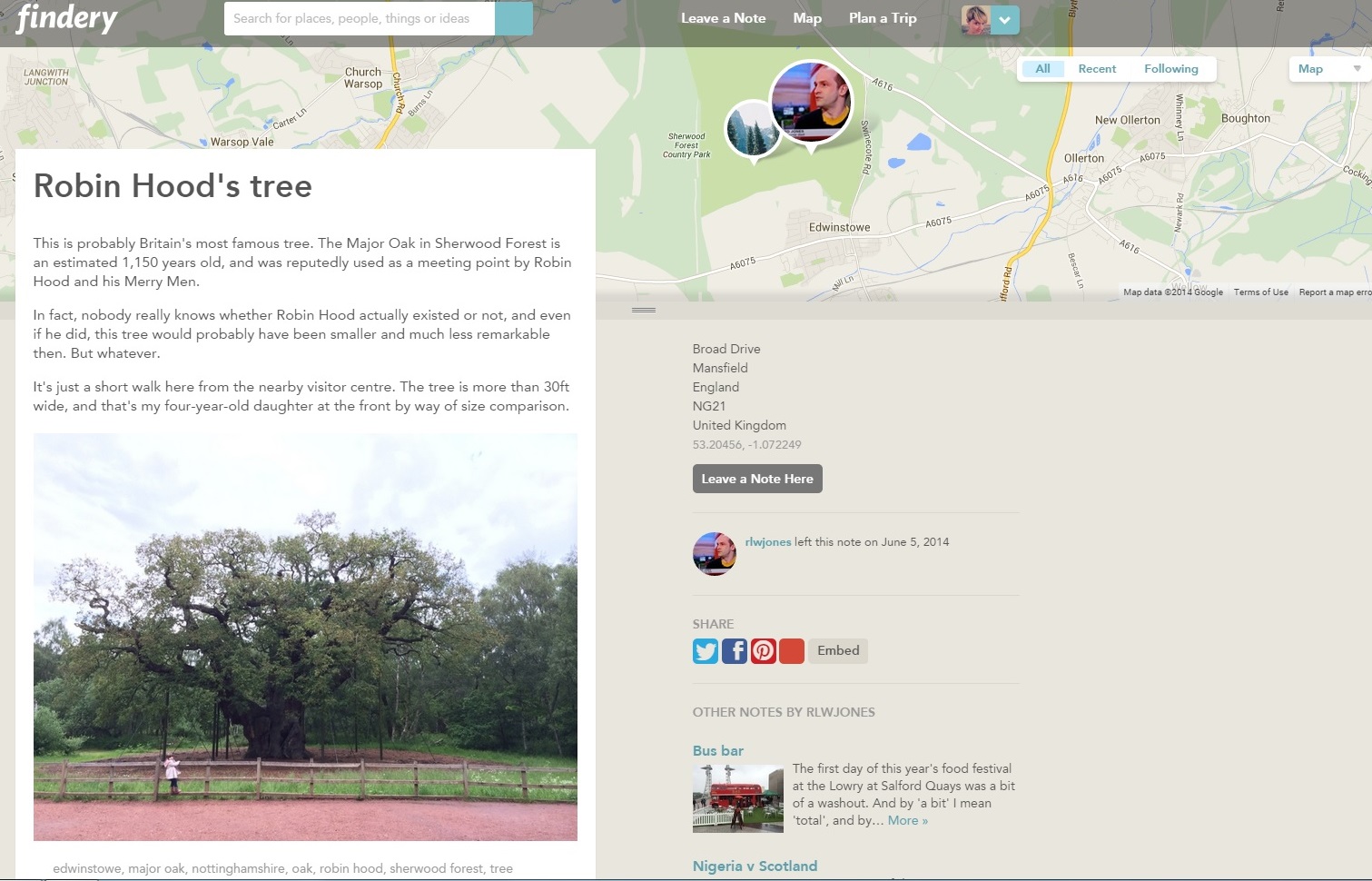 We live in a multi-connected and digitally tagged world, so what more could we be doing with this information? This is the question that Flickr creator Caterina Fake had asked herself when she created travel app Findery. The app harnesses mobile technology to deliver exclusive place-based trivia, stories and tips from the moment you arrive.
It's super simple to use. Just set up your profile and start leaving notes! The app will find your location (remember that Wi-Fi is your friend but you can also connect via 3G/4G) and allow you to contribute your findings, general musings, photos or anything else you'd care to share about the place. The folks at Findery share their favourite notes via the app, if you need a little inspiration. You'll also find the activity of your fellow followers, should you get to know a few friends using the app or even enjoy the notes of a travelling stranger. The app is linked closely with Google maps too so finding notes from the location you're in is really easy, great for when you're visiting a new place.
Instead of private check-ins or content only shareable with your followers, Findery opens up this information to the world and allows you to elaborate your discoveries with a "note" which will contain any information the author saw fit to tell you about. You might find somebody who knows a lot about Mexico or maybe just a tourist who's tried and tested the local bars, restaurants, and hotels.
Treat this as a global bulletin board where you can research places around the world and view other people's contributions. Whether you're a frequent road-tripper or new to the big bad world, Findery is a valuable app to help you discover new places, with advice and reviews from genuine travellers. In a digital world full of apps, we think this little one has a bright future as it's cute, fun and encourages friendly communication within the travel community.
Check it out online.
Or download the app on iTunes or for Android.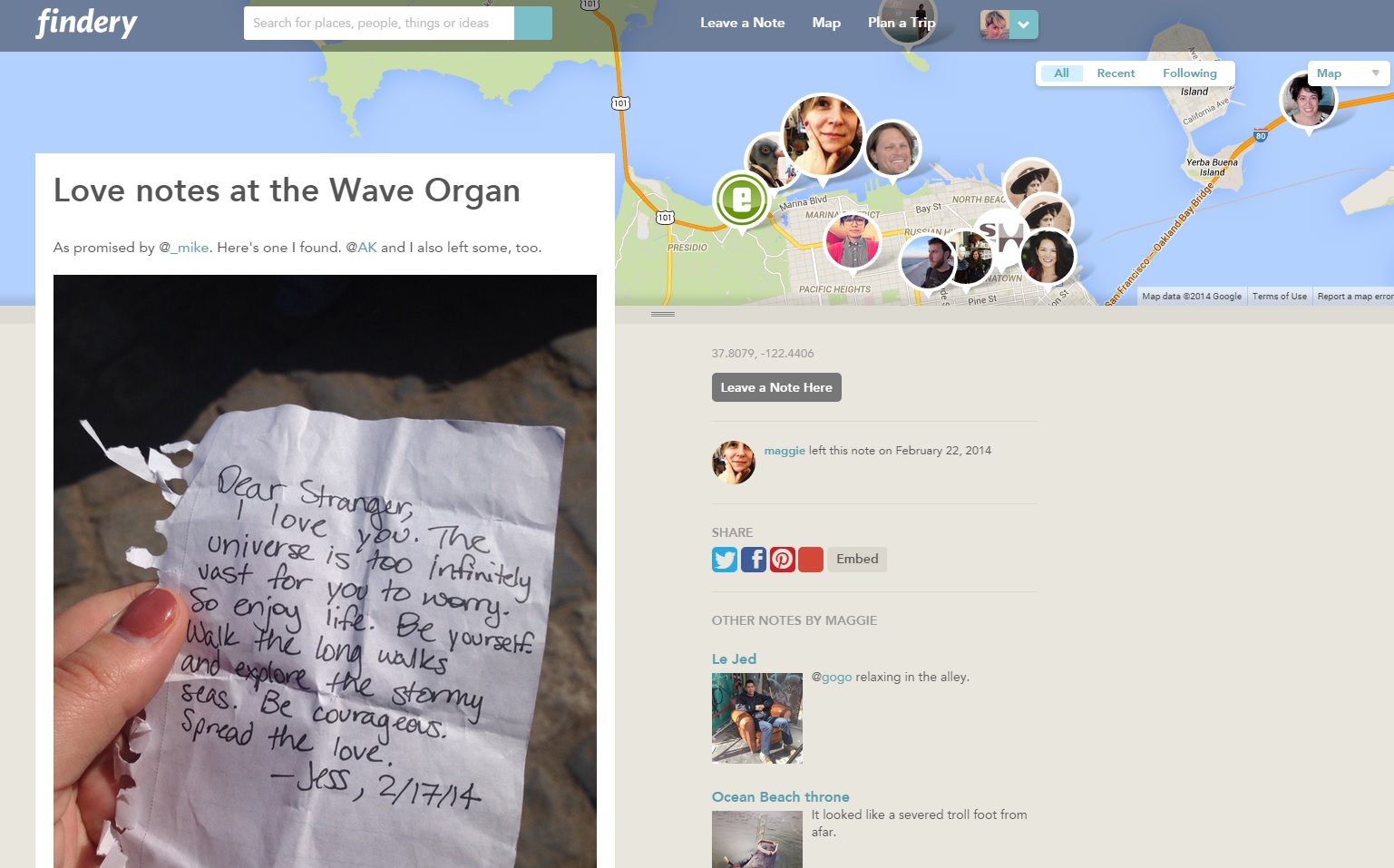 ---