---
There's nothing like the legal language of an insurance policy to put a dampener on the excitement of a tropical escape, but many argue that if you can't afford travel insurance, you can't afford to travel. Travel insurance exists to protect your investment in your journey and ensure that you don't lose out if things go wrong.
Millions are putting themselves at risk of sky high medical bills, with nearly one in four (24%) travellers holidaying abroad without travel insurance, according to ABTA. Many travellers also appear to be unsure what travel insurance is for, with 16% mistakenly believing that travel insurance is unnecessary as the UK government will pay for their treatment if they become ill abroad.
John de Vial, Head of Financial Protection, ABTA said: "The increase in the number of people travelling uninsured is alarming. In these tough economic times holidaymakers may feel pressure to cut costs but travel insurance is an essential. We hear too many horror stories of people who have forked out huge sums of money or not got the right treatment because they've had an accident abroad and been uninsured."
What could it cost to travel uninsured?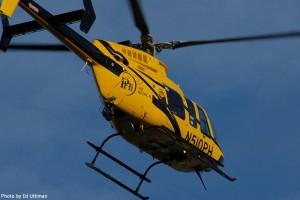 In the event of serious injury or illness, insurance pay-outs can run into hundreds of thousands of pounds. The following examples highlight the possible hefty bills attached to serious situations abroad requiring immediate repatriation to the UK:
£35-45,000 – air ambulance from USA's East coast
£12-16,000 – air ambulance from the Canary Islands
£15-20,000 – scheduled flight, stretcher and doctor escort from Australia
(figures supplied by FirstAssist Services Ltd)
Lynda St Cooke of the Foreign & Commonwealth Office said: "It is important that people understand what the FCO can and cannot do to help British nationals who get into trouble abroad. We cannot pay medical bills so it is vital that you have a comprehensive travel insurance package for trips overseas."
What needs to be covered by travel insurance?
Insurance premiums are calculated based on your origin, age, destination and duration of travel, with the world divided into different zones. When travelling to countries like the USA, where health insurance is a multi-billion dollar industry, or to less developed countries with a lower standard of healthcare to which you're accustomed, look for a policy with a high level of cover.
The essential items to look for in an insurance policy include:
Medical and health cover for an injury or sudden illness abroad
24-hour emergency service and assistance
Personal liability cover in case you're sued for causing injury or damaging property
Lost and stolen possessions cover
Cancellation and curtailment (cutting short your trip) cover in case of illness, family bereavement, unplanned pregnancy, home emergency, redundancy, strikes or severe weather affecting the departure of flights.
What other precautions can you take?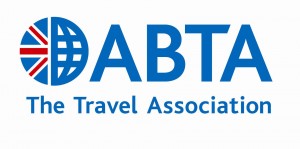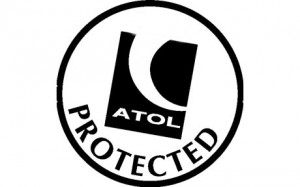 Book with an ABTA travel agent, such as Blue Bay Travel. The ABTA brand stands for expertise, reliability and fairness. These qualities are core to us. They ensure that holidaymakers remain confident in the holidays that they book with us. We work tirelessly to support and re-arrange travel arrangements for customers when the unexpected happens. We have experience from previous situations including airport staff strikes, volcanic ash episodes and other major disasters. Each package sold by us with flights and accommodation comes with the additional support of ATOL protection, in case of the financial failure of the tour operator. We also strongly recommend clients have Travel Insurance policies in place.
As with any crisis we deal with every client affected on a one to one basis and will always work hard to ensure they have the best level of support within the travel industry. With some careful investigation, travel insurance doesn't need to cost the earth. Get insured, keep your details close at hand, and hopefully you'll never need them. But if you do, you'll be very glad to be covered.
Still need to purchase your travel insurance? We can help with that, by click here or giving us a call on 08444 999 352.
---