---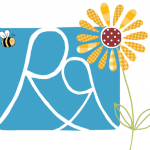 This is another update on our fundraising campaign for Reuben's Retreat. Please donate whatever you can via our JustGiving Page. Alternatively, get your thumbs flexing and donate by texting BLUE61 and your amount to 70070 (eg. BLUE61 £5).

As I'm sure you remember from our last blog, we've been fundraising for Reuben's Retreat by fighting our indulgences and giving up our favourite things for 40 days and 40 nights. It's hardly been a picnic either! We Blue Bay folk are naturally creatures of comfort, so for several long weeks we've been living on the brink of tantrum. Last time you heard the trials and tribulations of Amy, Nicola, and Steph, and here are three more of the team who are rising to the challenge for Reuben:
Kirsty – Giving up Bacon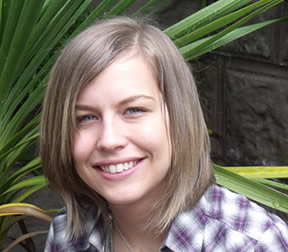 Bacon is special to me because it reminds me of holidays in Wales when I was younger (we always had a cooked breakfast at the weekend!), and it gets me through the day when I'm on a late shift! I gave it up because I decided I eat it far too much, and it's probably not healthy for me to eat it so often! I beat the cravings by eating sausages instead, or chocolate, so the healthy side of giving it up was probably a little pointless – but nothing can replace delicious bacon! Giving up bacon has made me realise that treats feel more special if I'm not having them all the time. I think it's a great charity and for a really good cause. But it's good for us to work with Reuben's Retreat because I think it's a great charity for a really good cause that has touched my heart.
Max – Giving up Wine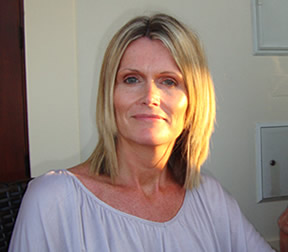 I don't drink that much(!!) but I like a glass of wine at the end of the week as a treat and with meals at the weekend. I thought it would be challenging (and it is) but the money that I would have spent on wine will go to a much more worthy cause. I combat the cravings with a bottle of beer, but it's just not the same! Giving up wine as made me have put my treats into perspective: you take for granted that you can have what you want, when you want, and I think I should definitely make this an annual event. I have known Nicola Graham for over 20 years so I have a personal interest in Reuben's Retreat. She and her husband have experienced the worst possible tragedy, the loss of a child.  As a mother myself I can't even begin to imagine what they are going through. It is typical of Nicola and Mike to want to do something good for other people who may find themselves in a similar situation.  Along with Ali (Reuben's Godmother), they have done an amazing job so far with the charity and I have no doubt that they will achieve their aim of building a place of respite for these families.
James – Giving up Fizzy Drinks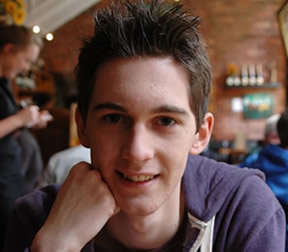 Fizzy drinks give me the wake up kick I need if I've had a bad night's sleep, plus they taste nice, so that's why I decided to give them up for Reuben's Retreat. To be honest, it's not been as hard as I expected, except for when I was ill and desperately wanted Lucozade or lemonade but refused to give in. That was will power! But having given them up I tend to notice them more, like the opposite to getting a new car: you start to notice it everywhere. Reuben's Retreat is an incredible charity that does amazing things for people. It creates a great support line for families who've been in a similar situation to Reuben and his parents. My hat goes off to them for being able to do that.
We will never surrender to temptation! What really encourages us to keep going is your support, so donate whatever you can via our JustGiving page, or donate on the hoof by texting BLUE61 and your amount to 70070 (eg. BLUE61 £5). Thank you!
---