---
If you're not lucky enough to have plans this Valentine's Day, then it can be something of a miserable time. But we say nuts to that! Don't stay at home, explore these amazing places instead… Valentine's Day can be an amazing time, filled with love and laughter. But if you're not in a relationship, or you don't have that special someone in your life then Valentine's Day can be a stupid time. Filled with lethargy, loathing, and scrolling through the avalanche of sickeningly sweet status updates on social media. So instead of consuming copious gallons of ice cream on the sofa, in your pants, spooning the dog, why not take yourself away from it all. Seriously, you don't that kind of negativity in your life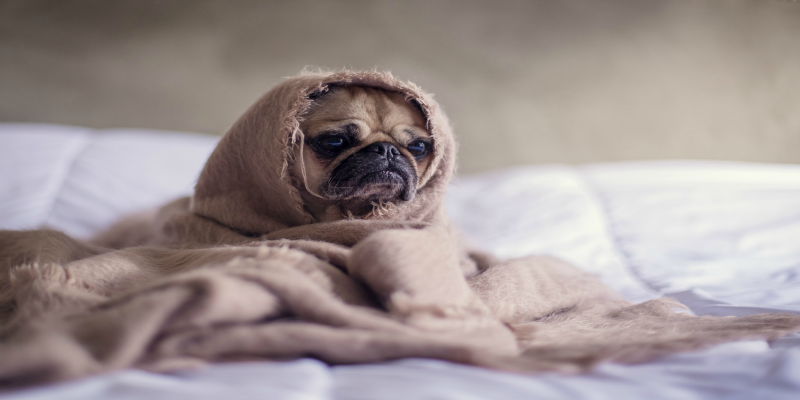 Shake those Valentine's blues, and fill the void left by an achingly low number of cards with amazing holiday snaps. Or if you want to think about it another way, nobody wants to get up and answer the door to the sheer amount of flowers and presents you'll get sent this year… So head off abroad and you can come back to a wonderful welcome home floral display on your doorstep. Whether you're thinking of heading off on your own, or you want to experience something amazing with friends this February. We've assembled a list of destinations that will get your heart fluttering. Just remember the mantra though, catch flights, not feelings and repeat…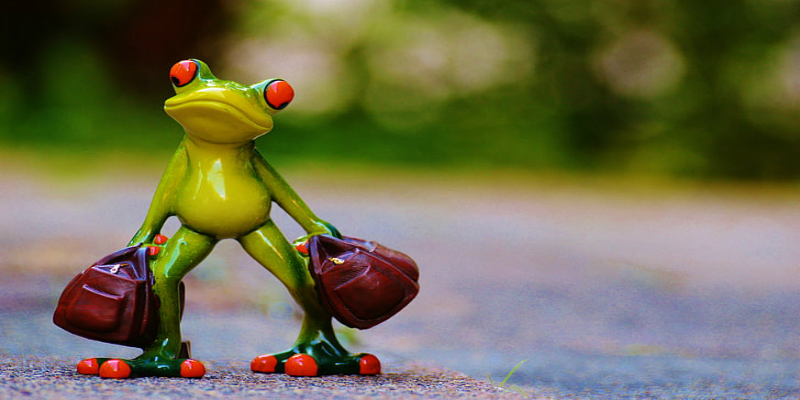 City Escapes – Croatia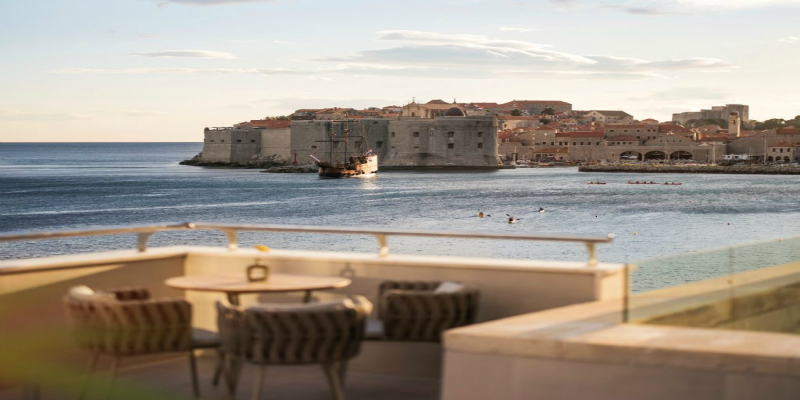 A sprawling metropolis can be the perfect place to put those love-life issues to bed. But an even better version of a city escape is a medieval city escape. Croatia is a veritable festival of colour, full of Valentine's distraction tactics. The medieval city of Dubrovnik may be the only beautiful thing you look at this Valentine's Day, but what a substitute! From stunning hilltop views of the old town juxtaposed against the bustle of modern-day Dubrovnik. All the ingredients you need for battling those soppy social updates with awesome travel pics. It's time to start fighting soppy with stunning! For a change of pace, and tact, Croatia also has some picturesque beaches. The country's excellent weather and great location, perched on the Adriatic coast, make for some memorable scenery. Hotel Excelsior offers all of this from the comfort of your elegant hotel terrace. Get stunning views out over the Adriatic, picture-perfect marina and the ornate old town.
Bedazzled by nature – Sri Lanka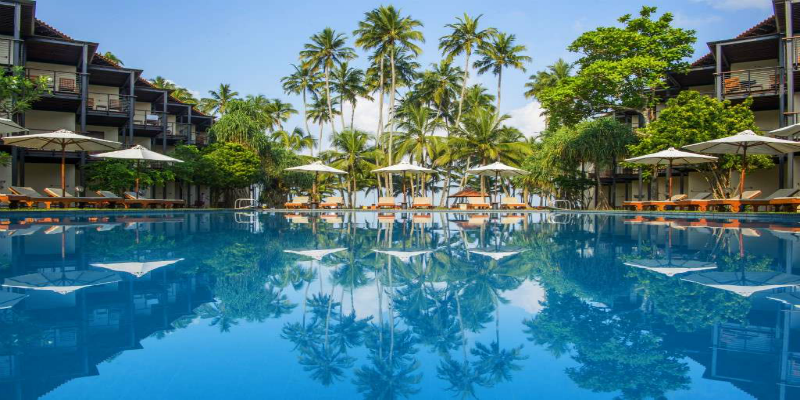 There's one place where love and sentimentality get you nowhere, nature! And there's no better place to see the beautiful dance of nature than Sri Lanka. With idyllic beaches, lush jungle, ancient temples, and staggering wildlife there's no way you'll still be thinking about how nobody wants to date you this Valentine's Day… sorry for bringing it up again. Go on an adventure through the jungle and take the opportunity to gaze upon ancient ruins, shrines, and temples. Touch ground that may never have seen any other human feet. Much like your own bedroom floor at the moment… wow, that was aggressive, we're sorry about that. Seriously though, if you decide you want to take some time away from the rat race and experience something that has been on earth for centuries then Sri Lanka is a wonderful experience. Mermaid Club Hotel in Sri Lanka is the perfect resort offering you the opportunity to move away from the beaches and head off on an excursion to discover wild Sri Lanka. We couldn't think of a better way to spend Valentine's Day than being surrounded by the beauty of the natural world.
Wellness on the Red Sea – Egypt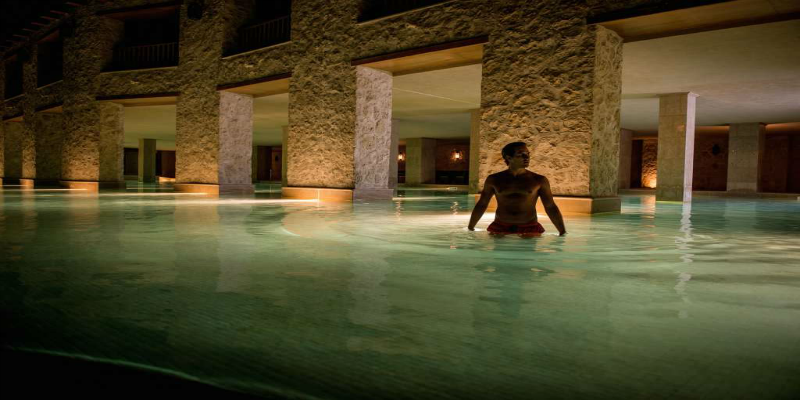 What could be better on Valentine's Day than learning to love yourself? Wellness breaks are perfect for getting away from the stresses and strains of modern living. But this option is not without its risk. It's true, the chances of seeing a couple of lovebirds schmaltzing it up from the back of an elephant are pretty remote, you may, however, be more likely to witness dough-eyes at a spa. There might be the odd couple enjoying a romantic relaxation retreat, but that's fine. Top tip from us: keep the cucumber slices in your eyes throughout the stay, not only will your skin thank you, but you'll also never see the canoodling couples. But forget about all them because this trip is about you! There are some amazing options available in Egypt when it comes to getting back in touch with your body and loving yourself again on a Valentine's wellness break. A common misconception about wellness breaks is that you have to plan them way in advance and throw the kitchen sink at the price tag to achieve wellness. However, locations like Egypt can offer great last-minute solutions to giving your soul some respite. Resorts like The Makadi Spa are perfect for making the Red Sea your Sea of Tranquillity.
Friends in paradise – St Lucia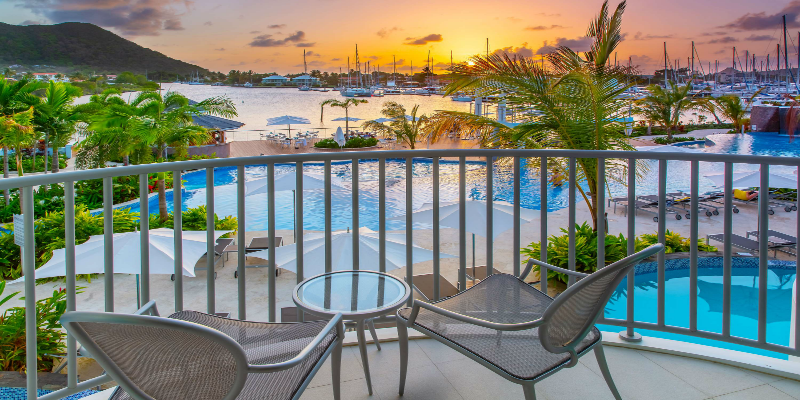 Now, we know that not everyone who's alone on Valentine's Day is a result of no offers. If you're thinking of going on the offensive and trying to impress someone special, or breaking yourself out of, the glass case of emotion that is the dreaded "friend zone." Then there's a whole world of options out there. The Caribbean is littered with love stories and why wouldn't it be?! There's just something about the sun, crystal clear ocean, white powdery sand and lush gardens that just gets people's motors running. But when all the islands look so good where's best? Well, we'll let you in on a little trade secret. St Lucia is known as the most romantic of the Caribbean islands. That's right, the perfect place to stage some Valentine's "friend zone" escapology is definitely St Lucia. The perfect venue you ask? That's easy, give that someone you want to be special a taste of paradise at Harbor Club, St Lucia! If they still don't "like you like that" after taking in the gorgeous scenery of Gros Islet then, in the words of Usher, "you just gotta let it burn…"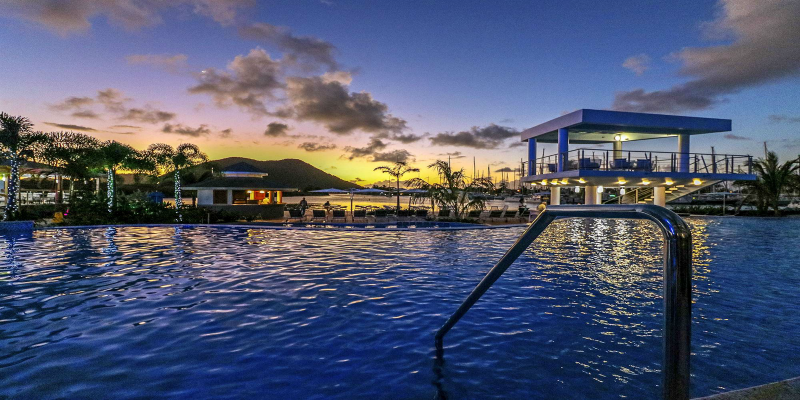 So there you have it! This Valentines Day doesn't have to signal the start of a box-set binge or a sad film marathon with lashings of Carte Dor. Why not use it as an excuse to get out there and see some amazing places. There is, of course, another side to this. If you head off and do some traveling this Valentine's Day, then next year you can come across as the witty, stylish, well-traveled person you are. So really this is an investment in you and your commitment to never watch another rom-com again. All the time you spend scrolling through Netflix looking for something to watch could be better used booking your dream break! Just give our team a call now on 0844 644 8351 to get booked up! Think of it as the Great Valentines Escape and we're your Steve McQueen!
---