---
Sometimes it can be difficult to pin down which type of holiday you really want. In one ear there's a towel-clad angel singing a siren-song of fly-and-flop goodness; in the other there's a playful devil whistling marching tunes fit for fun-filled exploration. You'd be forgiven for thinking it's beyond the scope of mortal minds to find a balance between these two holidaymaking urges, but there's a trump card every holidaymaker should keep in their back pocket: the Cruise & Stay. Your mind is probably adrift with questions on the cruise & stay concept, so here are some FAQs to pin it down.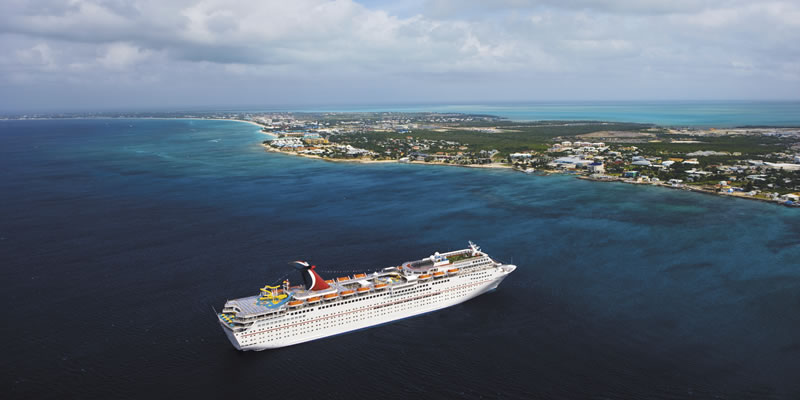 1. What in the sweet name of Francis Drake is a Cruise & Stay?
A cruise & stay is a holiday package that comes in two equally loveable parts: a glorious stay in an exotic location, and a nomadic spree of island hopping aboard a modern cruise ship. The durations for the hotel and cruise elements vary between different holiday packages, which gives you lots of flexibility when it comes to customising your holiday.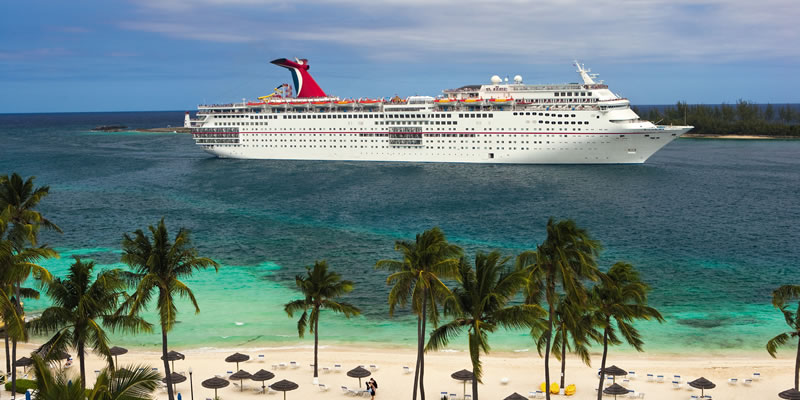 2. I've never cruised before, so why should I care about a Cruise & Stay?
An astute question, fellow Traveller! If you're new to cruise then a Cruise & Stay package is an excellent way to test the water, if you'll excuse the egregious pun. You can sleep well in the knowledge that you'll have an excellent holiday in a beautiful location, and you'll get to discover the ins-and-outs of the cruise life without committing your whole holiday to the life of a sailor. We've teamed up with Carnival Cruise Lines for exactly this reason, providing cruises that are ideal for Seasoned Sea-Dogs and New Recruits alike, and we went out with the InFocus film crew to gather some intel:
3. What can I do when the ship is at sea?
One of the reasons we've teamed up with Carnival Cruise Lines owes to the intelligent design of their cruise itineraries. There'll be very little time when you're out at sea, and even when you are at sea the ship-side facilities are off the chain. We've taken to the blogosphere before to spread the word on the amazing array of Carnival Cruise Lines ship facilities, but let's live in the moment and hand the spotlight back to the InFocus peeps:
4. I only get to spend one day in each place we visit. Is that enough time to do anything?
Yes! There's actually a lot you can do with the daylight hours you'll have at your disposal. We've got some strong recommendations from our fleet of cruise experts on how you can mooch about on your own steam, but the best way to maximise your time is with excursions. Carnival Cruise Lines have a glowing collection of trips and treats in their adventure arsenal, and they're sure to make you feel good about life:
5. OK I'm sold! Which packages would you recommend?
We have a whole host of cruise packages which you can read about here, but there are two stand-out packages that need to be on your radar:
14 Night Barbados Fly, Cruise & Stay
•   7 Nights in Blue Bay Travel favourite Time Out Hotel, followed by 7 Nights Full Board on the Carnival Liberty or the Carnival Fascination.
•   The cruise in this package will introduce you to Barbados, St. Lucia, St. Kitts, St. Maarten, San Juan, and St. Thomas.
•   It's yours from £1,199pp, including return flights. Bargain.
•   Request a quote.
Exclusive 13 Night Triple Centre Miami-Mexico Fly, Cruise & Stay
•   3 Nights in Miami at Harrison South Beach Hotel, 5 Days on the Carnival Splendour, 6 Nights at Secrets Aura Cozumel
•   The cruise in this package will introduce you to Miami, Jamaica, Grand Cayman, and Cozumel
•   It's yours from £1,299pp, including return flights. Best life.
•   Request a quote.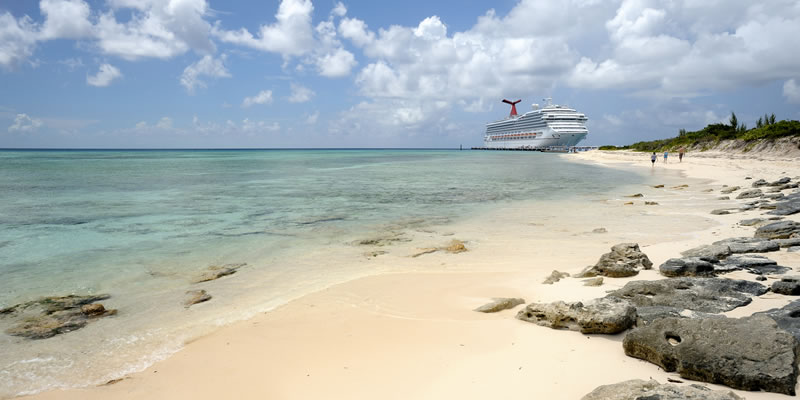 And that brings our FAQ session to a close. If you've sampled the cruise life before, or have more burning questions, let us know in the comments below. Otherwise, we hope to help you discover new and exciting ways to holiday with a Cruise & Stay package.
---