---
Boris Johnson took to his podium to confirm the government's roadmap out of COVD-19 restrictions recently. But what does the future look like for the travel industry and is there light at the end of the tunnel?
Well, in a word, yes!
The Prime Minister has offered the sector some form of hope for a return to international travel as early as May, while announcing the roadmap plans and confirming England's blueprint for an end to restrictions is "irreversible".
The government's roadmap for England coming out of lockdown should probably be called the 4×4 approach. As it will consist of four steps which will see restrictions eased over four key dates. Culminating a potential end to restrictions on 21 June.
However, the PM also took the chance to confirm these steps forward will only be taken once four tests have been carried out and passed.
This roadmap only applies to England, with the devolved governments set to announce similar plans in the coming days.
---
What are the four tests?
Before we get into the key dates for your diary let's go through the four tests the government will apply before deciding to lift certain restrictions on those designated dates.
The vaccine deployment programme continues successfully.
Evidence shows vaccines are sufficiently effective in reducing hospitalisations and deaths in those vaccinated.
Infection rates do not risk a surge in hospitalisations which would put unsustainable pressure on the NHS.
The government's assessment of the risks is not fundamentally changed by new Variants of Concern.
Mr Johnson was quick to confirm, if a surge in cases means these four tests are not met in time for a stage of the roadmap to continue, the whole plan would be pushed back until cases are brought into line.
---
 What are the four steps?
At his press conference last night the Prime Minister announced England's roadmap for coming out of lockdown would be initially set out over four key dates.
The first of which would come on March 8 when schools reopen for face-to-face learning for all pupils and students. The government also confirmed people will be able to meet with one other person in a park or outdoor area from this date.
A further date was also added to step one of the plans. From March 29 people will be allowed to mix outside in groups of six or two households.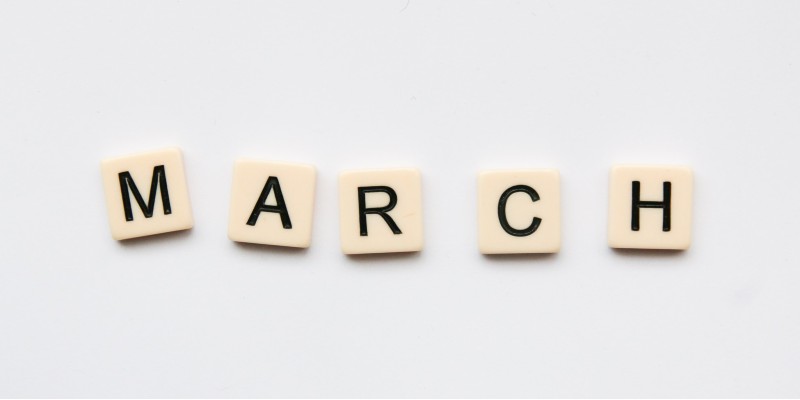 Step two is earmarked for April 12, a date which many in the travel industry will have their eye on. As the government have confirmed this is when we should see a first report filed by the newly formed successor to the Global Travel Taskforce, detailing when international travel can return.
We'll also see non-essential shops and outdoor attractions including zoos, theme parks, and pub beer gardens reopen. We can also expect to see venues like gyms and swimming pools open their doors again and people gathering in private outdoor spaces like gardens in groups of six.
Step three on May 17 is a red-letter day for the travel industry with many insiders concluding this could be the earliest we see international travel recommencing – subject to review, of course.
This step will also see stadia reopen across the country and people allowed to mix in groups of up to 30.
June 21 is circled in red on everyone's calendar as the date all restrictions will come to an end in England.
---
 So, what does this mean for the travel industry?
All in all, it's a plan which offers hope if nothing else. Up until now, many in the industry have been left frustrated by the government's lack of support and clarity surrounding tourism and international travel.
But in Travel Weekly, Tim Alderslade, chief executive of air travel association Airlines UK announced his gratitude to the PM on this latest plan:
We're grateful to the Prime Minister and Department for Transport for providing the clarity the sector was looking for that international travel can reopen this summer, as soon as it is safe to do so.
The Prime Minister confirmed this roadmap means there's "every chance" of a travel recovery "this year". Which will come as music to the ears of all those seeking a summer holiday, but also to businesses who rely on international relations to continue trading.
One legacy of the pandemic may be that vaccine passports become a necessity before international travel is granted.
---
 So, everyone's happy, right?
Well, yes and no…
This does symbolise a real positive step forward from the government for aviation and tourism. However, former Prime Minister Theresa May argued an announcement on April 12 before a potential restart for the aviation sector on May 17 was not enough time for sufficient preparations to be made.
Mrs May has called on the government to bring forward the decision on international travel, stating the industry needed "three months" to prepare for what could be an extremely busy summer.
---