---
Savvy holidaymakers never forget that their flights are not only vital to their holiday, but an extension of their holiday as a whole. While flying in economy class is not without its merits, a well-planned flight upgrade can really take your holiday to the next level.
Many of our best value holiday packages come via the wings of Thomas Cook, and the company's new premium cabins have caused quite a stir. In order to get my head around the hype I recently flew on the new premium service, and I can definitely put my recommendation behind a premium upgrade. Here's my review of the whole experience, with all the reasons I think you should seriously consider enhancing your holiday with the brand-spanking new premium experience.
Get room
For me, the biggest selling point for the premium cabin is the physical space. You get a wider seat (19.7 inches) with an excellent seat pitch (35 inches), and a funky little flip-down footrest for your feet. You've got enough space to spread out, so there'll be no elbow fights or ankle skirmishes. Good news for long-haul fliers.
That extra seat pitch also makes catching a little sleep a lot easier, and the ear-flaps on the headrest offer just enough neck support for some tactical shut-eye. Many holidaymakers have great difficulty falling asleep on aeroplanes, and these little extras are invaluable in the campaign against transatlantic tiredness. I certainly napped like the proverbial baby.
Get hydrated
One of the best perks of the Thomas Cook premium service is the unlimited stream of beverages that are built into the price. There are a range of soft and alcoholic drinks that are included in the cost of your premium cabin seat, so you can have yourselves a little box social as you travel. You'll even get a welcome drink of prosecco (or orange juice) shortly after you board the aircraft.
Get entertained
A premium seat with Thomas Cook comes with a catalogue of extra films to ensure that even the longest of flights is packed with top entertainment possibilities. What impressed me the most with the film selection was the variety. Not only were there loads of films, the films spanned several years of releases. During my flight I could watch the family-friendly guffaw-fest Madagascar 3, the not-so-family-friendly Tarantino masterpiece Django Unchained, and everything in between. Something for everyone, truth be told.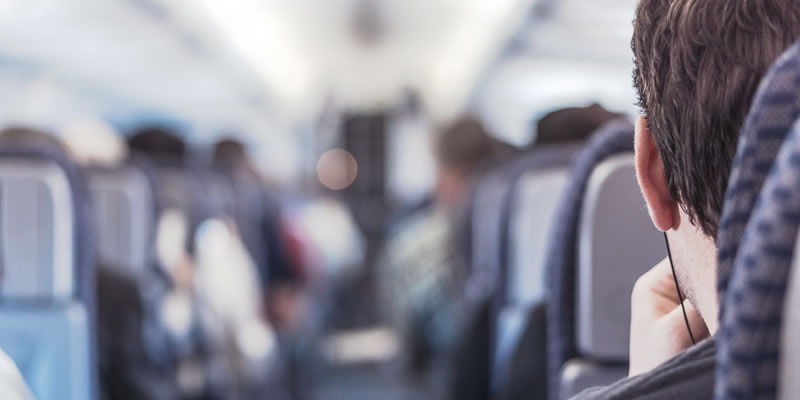 Get stuffed
Aeroplane food has a bit of a reputation for being a little naff, but you can jettison those preconceptions with the new James Martin meals in the Thomas Cook premium cabin. Thomas Cook has kicked things up a notch with recipes ranging from Masamam Chicken Curry to Red Wine Beef Marinades, backed up with an indulgent afternoon tea complete with a scone and a miniature sponge cake. It's awfully civilised, don't you know.
Get more
Everyone flying in the premium cabin will receive an amenity kit stuffed with tactical enhancements that will make your journey even smoother:
•   An eye mask to herd you into the land of nod
•   Ear plugs to help you forget the world
•   Toothbrush to keep you minty fresh
•   Flight socks to keep them toes nice and warm
•   A cosy blanket to keep you warm from all angles
The kit itself also doubles-up as a shoulder-slung lunch bag, or a general carry bag for your holiday essentials.
Televisual evidence
Wordsmithery has its uses, but sometimes the eyes need to get a better feel of what to expect. I suppose it's a good job I did a video review of the whole thing, so you can get your eye-parts all over the Premium Cabin goodness:
Reach for the stars (or at least the clouds)
A little Premium Cabin upgrade can go a long way, and you'll feel like your holiday starts that little bit sooner. I loved it, and I can highly recommend it for your next Thomas Cook flight.
If you'd like any more intel, get involved with the comments below. Otherwise give us a bell and we'll help you optimise your holiday with some next-level flying tactics.
You deserve the best, so why settle for anything less than the premium experience?
---