---
Among vast stretches of lush vegetation and broad ocean horizons sweeping from infinite stretches of white sand, sits the contemporary resort living that integrates itself into it's breathtaking and cultural Dominican surroundings. Sparkling blue free-form pools, structures of ivory and subtle chalk-tones, and a scatter of towering palms typically sculpt these modern builds, creating a striking contrast against their surroundings of deep greens and blues. With so many breathtaking properties spread across the Dominican Republic, from boutique hotels to huge, extravagant resorts, we've decided to put together a small list of our favorites.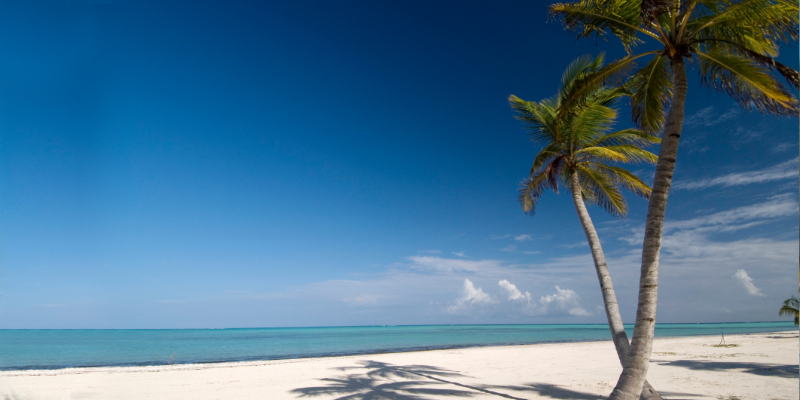 Now Larimar Punta Cana
With access to its sister hotel and facilities for children's entertainment, adult's relaxation and family fun, this hotels truly does fit the bill for all holidaymakers. Visit the extensive resort Spa by Pevonia® in Now Larimar Punta Cana, where you can rejuvenate with treatments such as body wraps, massages, beauty treatments and more rejuvenating signature inclusions, or try the near-by Now Garden Punta Cana Spa to indulge in all of their inclusions with no extra charge, in a change of scenery. Make the most of the Unlimited-Luxury® experience with a buffet, café, grill and 5 à la carte gourmet restaurants across the two resorts, serving authentic and international cuisine, as well as a total of 12 bars, all with unlimited international and domestic top-shelf spirits to offer. Enjoy incredible cuisine and more, all with the backdrop of the nation's most desirable beachfronts in Punta Cana.
7 nights all-inclusive from only £824pp
Learn more › | Request a quote ›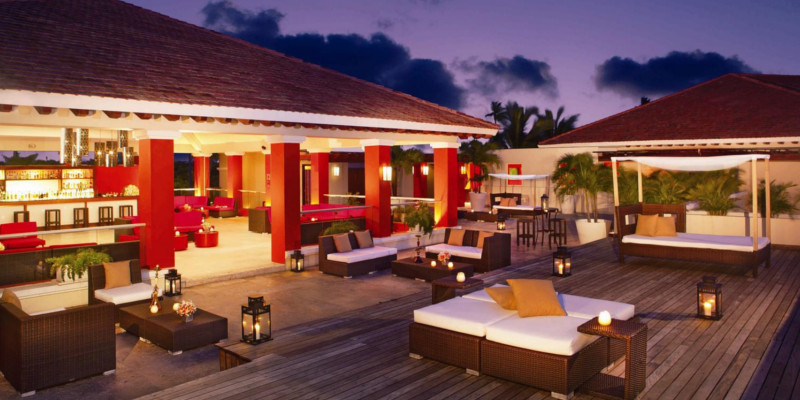 Be Live Collection Canoa
Located in a province with a capital that just so happens to be one of the Dominican Republic's largest cities, La Romana is a destination full of diverse activities, trips and experiences. Snorkel among the near-shore corals between hours of relaxation and  recreation, with on-site tennis courts, water sports, aerobics and far more to keep all guests entertained and care-free. Be Live Collection Canoa carries a phenomenal 604 rooms, and with this comes an enormous choice of cuisine. Entertain each night with a new dish in any and all of the 6 dining options, including 5 á la carte options and 1 buffet restaurant. A dedicated kid's pool allows young children to play safely in the sun as they're cooled by the crystal blue water in the day. A Kid's Club in the day and a Mini Disco in the evening allows for a few hours of child-free time for holidaymakers travelling as a family; the perfect time to take advantage of the resort spa where Jacuzzis, saunas, and professional masseurs await.
7 nights all-inclusive from only £1,481pp
Learn more › | Request a quote ›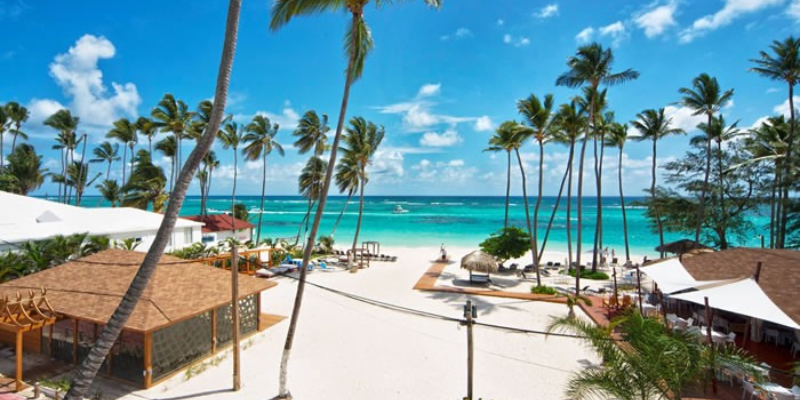 ClubHotel RIU Merengue
Take in the vast and natural landscapes on the island from the northern region of Puerto Plata, where 27 waterfalls offer incomparable views along with towering mountains and endless stretches of foliage and water. ClubHotel RIU Merengue helps you to begin your journey into the deep with a free introductory scuba diving lesson in the resort pool, and offers snorkelling equipment alongside an array of watersports to allow holidaymakers to discover the incredible life beneath water level beyond to coast of Puerto Plata. Visit the casino at the neighbouring Riu Bachata resort, or make the most of the 3 swimming pools, sports courts and a relaxing on-site spa in ClubHotel RIU Merengue. For children, a Kid's Club welcomes junior holidaymakers between the ages of 4 and 12, and 4 international dining options offer something for all palates between hours of lounging in the kid's pool and hanging out in the Mini Disco.
7 nights all-inclusive from only £584pp
Learn more › | Request a quote ›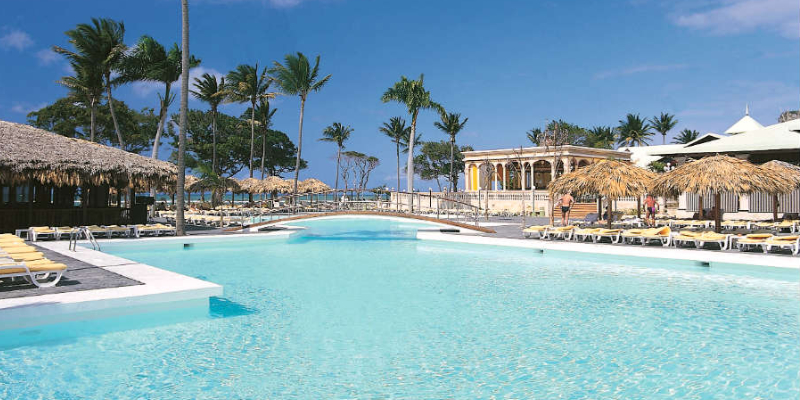 So, if we've tempted you with these hotels, or simply spiked an interest in you for the Dominican Republic, feel free to give the button bellow a click to see what else we have to offer.

---