---
Holidays are much-loved for creating some of the best memories known to mankind. Far away from wake-up alarms, they reap the rewards of total relaxation. We have a few tricks up our sleeve for taking these incredible experiences to the next-level by creating memories that will truly last a lifetime. The secret: taking it local.
 "The tan will fade but the memories will last forever"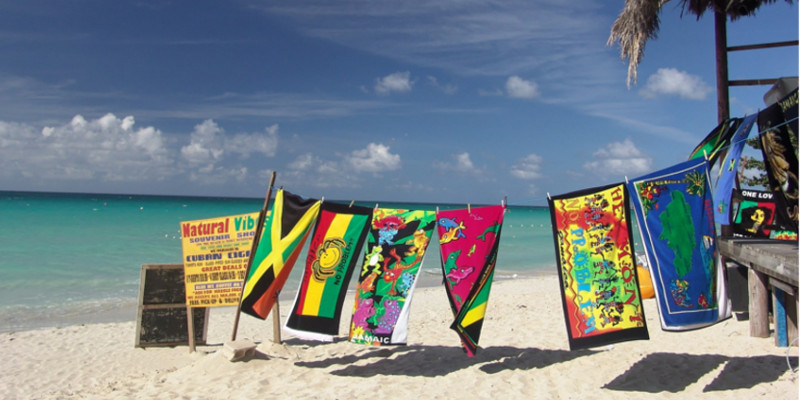 Immerse yourself in the centre of the action, breathe-in the sweet aromas surrounding the towns and feel your heart pumping in sync with the local community.  Become richer by being at one with the destination you're exploring and feel fulfilled knowing that you've supported the local business and enterprises at the same time.
Here are 5 ways you can enrich your next Caribbean escape and do good for the local economy all in one.
1. Eat Locally
Locally sourced ingredients, passionately crafted authentic recipes and the freshest dishes known to mankind. What better way to get a true taste of the Caribbean than eating local. The food is just the beginning. Caribbean restaurants are ripe with feel-good vibes, rhythmic music and the chill-out atmosphere every Holidaymaker seeks. From gourmet restaurants to traditional street food, dine at your own pace.
Oistin's Fish Fry, Barbados speaks for itself. Take a peek its delights.
2. Travel Locally
Feast your eye-parts on the island's intricate details and soak-up the picturesque surroundings as you sit side-by-side with the local community travelling locally. Your wanderlust will be thoroughly wooed and your bank balance will be happy too. Hop on a Reggae bus in Barbados from as little as $1 USD. Their bright colours make them hard to miss. It's adventure time.
3. Buy Locally
The finest place to source gifts for loved-ones back home, token gestures for the cat sitter and any other sought-after souvenirs is, you guessed it, locally. Handcrafted with love by the community using traditions passed down through generations, these keep-sakes tell a thousand words. You won't find one of these in your local supermarket.
Earthworks Pottery, Barbados is a prime example. Don your mantelpiece with one of Barbados' gems.
4. Party Locally
Grab your dancing shoes and discover a nightlife like no other. From local bars set amid the towns to the hillside of Shirley Heights, Antigua, where steel bands lead the rhythm to the backdrop of sunset. Locals and Holidaymakers alike soak up the beat and let loose. There's only one way to understand how incredible it is, try it out.
5. Explore Locally
See beyond the sunbed to the holistic nature of each individual island. The quirks, traditions and sensory experiences you'd never soak-up from anywhere other than the place itself. Immerse yourself in the centre of the goings-on and find out what's truly on offer. Just when you thought your getaway couldn't get any better.
Let's take you for a stroll into St Lawrence Gap, Barbados for an inside look into what you can discover.
Give it a whirl
There you have it. 5 ways to make your next escape an authentic Caribbean experience by taking it local.
Be warned though, Holidaymaker, it'll leave you wanting to go back for more.

---