---
Renowned for its bright blue seas and soft pale sands combined with lush flora and kaleidoscopic sea-life, the Maldives is one of the most desirable destinations for British holidaymakers. The exotic climate and picturesque scenery of an ocean that stretches out further than the eye can see creates an isolated, romantic sanctuary. With so much beauty, culture and excitement to discover, we've put together an exclusive travel guide to highlight all of the Maldives' best bits. as well as a few must-knows to get you a little more acquainted with this lovely destination.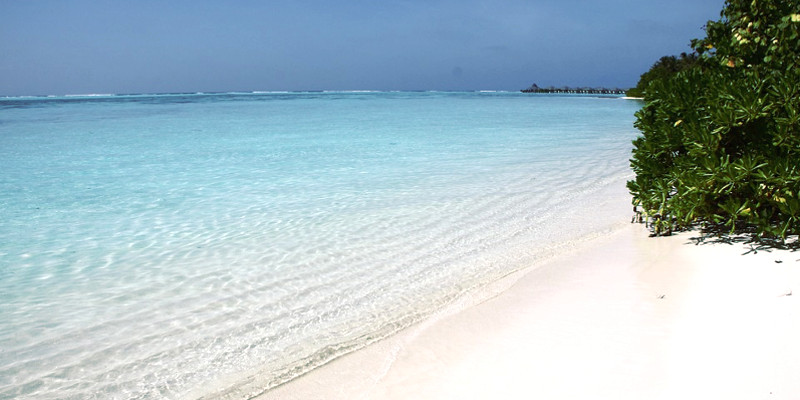 Why the maldives?
26 atolls worth of breath-taking beauty
Over 1,000 coral islands make up the 26 atolls that create the Maldives; home to over 2,000 species of fish alone. This place really is beautiful from every level, with a photo op waiting at every angle. It's unique and exotic climate promises a romantic paradise, ready and waiting to provide unmeasurable luxury and countless holiday activities.
Weather & When to Go
The weather in the Maldives is undeniably gorgeous all year round, so even if you're looking for an off-peak getaway, you won't be disappointed. Usually sitting comfortably in the latter half of 25°, the Maldives' dry season begins in November, and ends in April, with its warmest days sitting at the end of this period, where the climate can increase to up to 30°. Calmer waters with temperatures of up to a 25° average during this time is one of the many reasons that this period is most popular amongst holidaymakers, offering opportunities for relaxation and more accessibility to watersports. The months of mid-April to the end of October bring the wet season, where the winds tend to pick up and it's much less rare to witness rainfall. During this time however, the temperature on the islands picks up, reaching up to 33°. Stronger winds help to balance the high climate and humidity, but there's still no denying that you've made it to the Maldives.
Things to Do
With calm waters and comfortable climates, the Maldives is an ideal place for watersports and beach activities during its dry season. Whether you want to explore the water from on it or under it, you'll find some of the most amazing sights there are.
• Malé is known for its impressive fish market, and with plenty fishing hot-spots, why not try grabbing your very own catch of the day?
• Being the capital of the Madives, Malé also holds great shopping opportunities, whether you're looking for souvenirs at traditional market stalls, or big brands to take home for yourself.
• Made up of over 1,000 coral islands, I'm sure you can imagine that the Maldives' waters are bursting with life. Grab a snorkel and witness the stunning sea life for yourself.
• The calm waters of the Maldives offer opportunities of adventure with canoes, Catamaran, parasailing, banana boats and more.
• Combine the bliss of a tropical getaway with the thrill of a city break by visiting the national museum in Malé; an ode to both medieval and modern Maldivian culture.
Getting around
Within a nation consisting of dozens of atolls, I'm sure you can imagine that travelling from one area to another might be a little tricky without a paddle. Fear not:
• Water taxis are available to take you from point A to point B, and only add to the character of the Maldives, providing even more opportunities for breath-taking views.
• Island hopping is a really great way to discover more of the 1,190 islands. Take individual boats from one island to the next so you don't miss a thing. If you're in no rush, forget point A and B, and take a few detours!
• It's likely that you'll be wanting to visit the Capital, Malé. Here, you'll find plenty of taxi services to choose from.
• If you're over eighteen years old with a driving license, hiring a car is another really great option and will allow you to explore the Maldives at your own accord. Maldivians drive on the left side, just like us – bonus!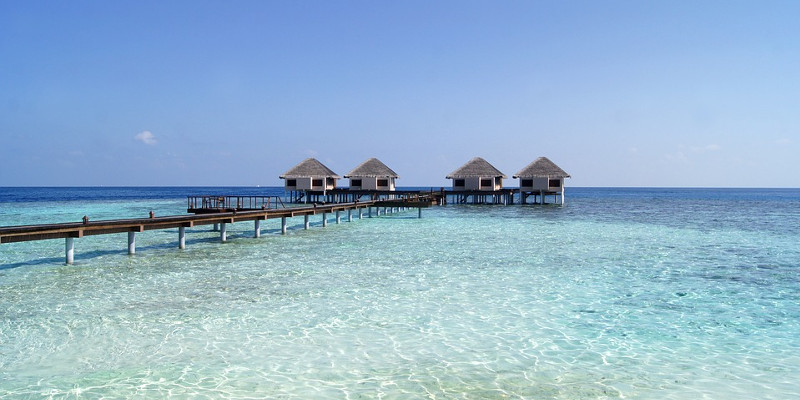 Essential knowledge
Currency
The currency used in the Maldives is called the Rufiya. Although some resorts except euros and pounds, US dollars are most popular outside of the local currency. ATMs and even card machines might be hard to find in small stores and smaller, local islands, so it's always a good idea to take some cash with you, just in case.
Emergency Numbers
No matter how dreamy the destination, it's always best to be prepared. Here are some important numbers to remember:
•  Fire: 118
•  Ambulance: 102
•  Police: 119
FCO Advice
Stay in the know with the latest travel advice from the Foreign & Commonwealth Office here.
Experience the Maldives
So, you may know all the important bits about the Maldives, but it's about time you truly discovered all that it has to offer. You can find all the amazing deals we have on offer by clicking that big blue button below. You can't miss it!

---