---
In true Excellence Group style the staff at Excellence El Carmen went above and beyond to make every holiday wish come true as soon as I arrived. The brand new Excellence El Carmen has everything and more. Ultra stylish rooms, super comfy beds and let's not forget about the world's best rain shower. Here are some fast facts and top tips from my getaway so you know what lies behind the shiny new doors of Excellence El Carmen.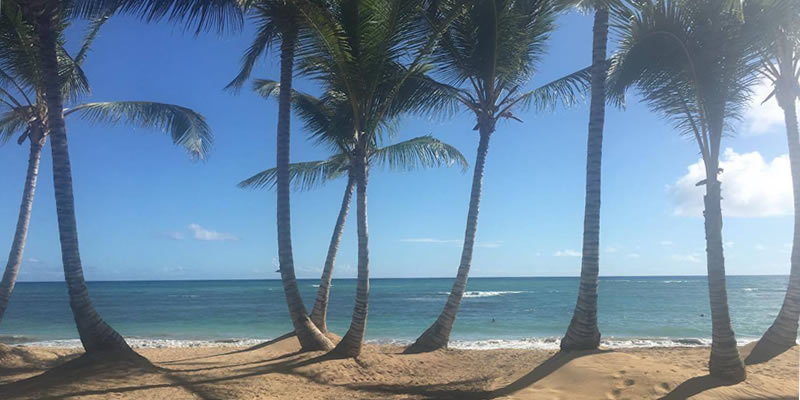 Fast Facts
• Wooden walkways line the beach to a beautiful terrace with comfy sofas. A top place to relax and soak up those stunning sea views.
• All pools have shallow steps for easy access and the main pool features a gentle slope ramp so everyone can hit the swim up bar.
• Enjoy bilingual menus for a smooth dining experience and the chance to learn a little Spanish too. Salud!
• Dine in the knowledge that the waiters will take note of your allergy and dietary requirements so they have everything covered.
• Each room comes equipped with Colgate® toothpaste, shampoo, shower gel and an amazingly powerful hairdryer so you can save precious kilograms in your suitcase for an extra pair of shoes.
• 23 pools are available on-site, including private pools exclusive to Excellence Club holidaymakers.
• Everyone can enjoy the goodness of Excellence El Carmen with lifts to all floors and restaurants that are on the second floor.
• The super attentive and friendly staff have everything covered, so you can relax and enjoy what's on offer.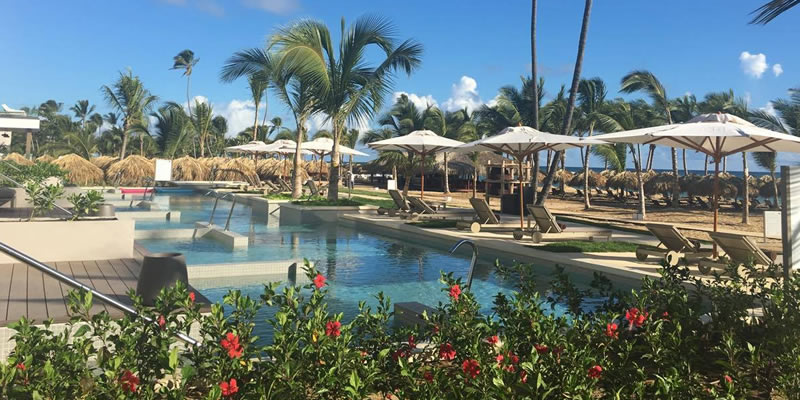 Top tips
• Visit The Grill for a perfectly cooked melt in the mouth burger! My favourite was the Premium Burger.
• Chez Isabelle is also a must. The food is cooked to perfection and will leave you wanting to eat until you burst.
• Don't miss out on great tasting coffee and ice-cream at Aroma. Tell the waitress exactly how you like your coffee once and she'll be making it just the way you like it as soon you walk through the door.
• Make sure to watch the fire eater show, it's spectacular.
• Visit the Martini Bar in the evenings for a sophisticated cocktail. It's definitely the place to meet before an evening meal.
• Join in with the fun filled activities at the main pool, from Spanish lessons to aqua spin. Fun in the sun with the Animation team.
Discover Excellence
All that's left to be said is see it for yourself! If you'd like to find out more about the brand new Excellence El Carmen, push the delightful orange button below, or leave a comment below.

Discover Excellence El Carmen from only £2,668pp
---